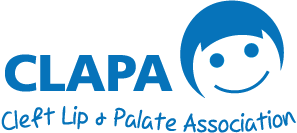 CHRISTMAS CLOSURE: CLAPA is closed from 5 pm on Friday 22nd December 2023 to 9 am Tuesday 2nd January 2024. The last post will go out on Friday 22nd December. Any items ordered after Tuesday 19th December will arrive after Christmas.
If you need support or feeding equipment during the festive break see:
Finding Support Over the Holidays.
Note: While CLAPA's office is closed due to staff working remotely from home, all orders are being dispatched on Monday & Thursday afternoons when two staff members attend the office.
There may be some delays to dispatching NHS orders and international orders.
We send UK orders via Royal Mail First Class Post. There are no time slots, guaranteed delivery dates or any tracking available for these orders.
How to collect a missed delivery.
I missed my delivery but lost the 'Something for you' card
Find out more about deliveries and how you can ensure your items get to you on time.
INTERNATIONAL ORDERS
Please be advised that following Brexit, EU customers may be asked to pay additional taxes when orders arrive. Please consult your country's guidance on receiving packages from outside the EU, and be aware that CLAPA is not liable for any extra charges you may incur.
REPUBLIC OF IRELAND
For customers in the Republic of Ireland, CLAPA Ireland currently has a stock of MAM bottles and teats, which they can supply to hospitals and families in need. We will continue to supply RoI families through our shop, but please contact CLAPA Ireland if you are concerned about delivery post-Brexit.
NOV/DEC 2022: Orders of DR BROWNS products have been getting refused by Irish customs and are being returned to our office. We are investigating the reasons for this. In the meantime, using a Parcel Motel service may help to ensure your Dr Browns items are delivered.
WELCOME PACKS
CLAPA can only supply one Welcome Pack per family. We strongly encourage you to wait until you have spoken with your Cleft Nurse Specialist before ordering your Welcome Pack, as if you request the wrong items, we can't send another pack.
Please click on the pink text descriptions for each product listed below to view more information.
The prices of Wristbands, Pens, Trolley Coin Keyrings and Tote Bags also include a small donation to help support CLAPA in delivering much needed services.