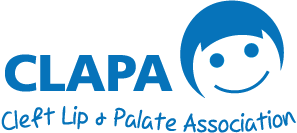 The Qurve Ball 2nd raised a fabulous £1105.95 for CLAPA
We caught up with Laura, who produced "The Qurve Ball 2nd in aid of CLAPA' raising a fabulous £1105.95. She explains her story and inspiration for fundraising.
"My name is Laura Barker, also known as Phoxy Qurvy. I am a professional burlesque performer, producer, tutor, host, and founder and principal of Phoxy Qurvy's School of Burly.
My son, Roman, is my inspiration to fundraise for CLAPA. He was born with a soft cleft palate along with other congenital abnormalities, like being born without an oesophagus.
Also, because I'm a charity fundraiser anyway, I like to choose charities that get less attention for their marvelous work.
I produced a three-act Charity Burlesque and Cabaret Extravaganza called 'The Qurve Ball 2nd coming in aid of CLAPA'. I am a professional burlesque performer, teacher, and producer and a full-time carer for my son.
These shows allow me to keep my creative juices flowing while giving something back to the community and wonderful charities. We raised money through tickets, a charity raffle, charity souvenirs, and a charity silent auction. The audience bid on a beautiful satin gown made by one of my students in the CLAPA logo colors of blue and white. Everyone was very generous with their time, donations, and support.
It was great from start to finish. The team at CLAPA made communication really easy, answered any questions I may have had, and sent me lots of helpful materials to allow my show to go without a hitch.
To anyone else who would like to fundraise for CLAPA, go for it! There are so many ways to fundraise, from sponsored activities to coffee mornings right the way through to burlesque and cabaret!
We wouldn't have gotten through the early issues with Roman without the support and help of our cleft nurses, surgeon, and team, plus CLAPA, who helped provide the specially adjusted bottle teats and vital information about this condition.
If you can help one family see a smile, it's all worth it."
Thank you all for your kind donations at the event.
The Cleft Lip and Palate Association (CLAPA) is the only national charity supporting people affected by cleft lip and palate in the United Kingdom.
We receive no government or NHS funding; our work is only possible thanks to people like you stepping up to fundraise and volunteer.
By getting involved with fundraising or volunteering, you'll be helping to ensure we can support families like yours for years to come.