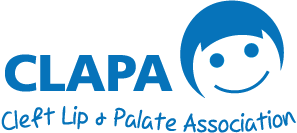 The City Cambodia Project: Week 4
We're back in Phnom Penh with Megan and Louisa. It's Week 3 of their work in Cambodia, and they're as busy as ever!
After a week away in Kampot, it was back to work in busy Phnom Penh!
We were able to ease ourselves back in with a 4-day week, due to the bank holiday on Monday. Our focus for training with Vin at CSC this week was initial assessment, starting with taking a 'case history' – a way of gathering all relevant information about a patient to devise a therapy plan. We began by rating ourselves at 'how confident do we feel doing a case history?' with the hope that after practising them together today our ratings would go up. After using role play to practice, Vin took a case history from the mother of a patient and did a fantastic job at getting a detailed overview of the patient's history and current skills. After the session, we decided that the patient may have a hearing impairment and should be referred to All Ears Cambodia, who provide audiology services. We are also working with All Ears to deliver some training, so it was interesting to see how our work will overlap. All our confidence self-ratings went up, so we considered this to have been a productive day at CSC.  Megan enjoyed a lovely free lunch courtesy of a woman whose husband was being treated at the hospital. As CSC do not accept any money for medical care, this woman wanted to give something back and did so by bringing her village's delicious noodle soup to feed the staff.
On our second day at CSC we met with Samnang, to learn more about the cleft palate surgery pathway, and the role of speech therapy within this. We also discussed the sustainability of speech therapy at CSC, which is important as the department and the skills of the staff have developed so much over the past decade. Vin is an English Literature student and has ambitions of becoming a teacher one day. As speech and language therapy is not a widely recognised or understood profession, it does not surprise us that Vin is not considering it for her future. While we are here we plan to arrange for her to shadow some of the other team members in their settings, so that she is exposed to more variety within the role. It is vital that we raise awareness and enthusiasm for the profession, so that there is greater demand for an accredited university course in Cambodia. Our long-term hope is that outside professionals will no longer be relied on to deliver services, as there will be enough local expertise. Samnang assured us that he will continue to train a member of staff at CSC, so speech therapy will continue an important part of cleft palate treatment – music to our ears!
In the afternoon, Vin's training was a re-introduction to phonetics. Phonetics is the study and clinical application of the individual sounds that we combine to form speech. This is a vital part of Vin's role, as she needs to be able to hear, transcribe and assess the errors that children with a cleft lip or palate are likely to make. Luckily, teams from previous years have done lots of fantastic work with local professionals to develop an assessment in Khmer, which targets each consonant of the language by getting children to name pictures of common household items. There was lots of practising of Khmer consonants, with lots of work still left to do on Louisa's trills (the fancy name for rolled r's!). Vin surprised herself with how much she could remember and seemed to really enjoy getting stuck back in to it. We left feeling very pleased and it seemed fitting to find Neapolitan ice-cream cones for 25p right outside the hospital which we happily bought and enjoyed in the sunshine to celebrate.
On Thursday we met with Kimchhorn, co-ordinator of Deaf program at Krousar Thmey, a school for D/deaf and blind children. This is a new setting for the cleft team, previously worked with by the schools team. However, due to the strong link between cleft palate and hearing impairment, we were happy to take it on board! After introducing ourselves to Kimchhorn, a second meeting was arranged at the school for next week, where we will meet the school's speech advisors. Kimchhorn was keen for us to build a strong relationship and build on last year's work with new training to continuously develop the skills of the current speech advisors. We also discussed the possibility of presenting as guest speakers on a topic relevant to Deaf education at the National Institute of Special Education in December. We are both extremely excited about this opportunity and are going to try our best to make it happen. Watch this space…
For the first time since being in Cambodia we split up and went to separate meetings on Friday morning. Louisa went with Scarlett (from the Child and Adolescent Mental Health team) to work with METU (Mobile Educational Testing Unit); an organisation who recruit qualified SLTs to work in Cambodia and are currently developing a speech and language screen. The screener had not yet been used, so our role was to help administer and to provide feedback on it from the perspective of a speech and language therapist, so it can be used most effectively in the future. The screener took part at an international school, and it was interesting to meet and spend some time with children from different countries – some of whom were very shy! The tool is based on an American example, so we had to think on the spot to make the questions more culturally appropriate, without changing what we were assessing. We met Cheryl, the director of Teachers in Cambodia, who is very keen to recruit one of us as a permanent speech and language therapist for the team – definitely something to think about!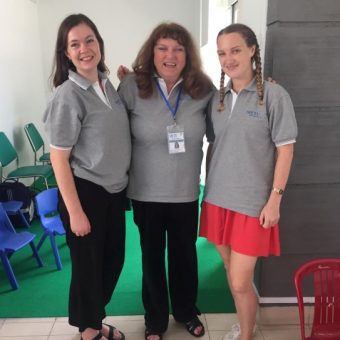 Megan went to a resource meeting with OIC and Happy Kids – who are well-established teams of SLT's who have been working in Cambodia for a long time. It was a very productive meeting, as each team talked through the training packages and resources that they have developed specifically for Khmer clients. It was great to collaborate and to know how many great resources there are out there, as we are doing a lot of work that will overlap and it does not make sense to reinvent the wheel. We were also very proud to show the resources that ourselves and previous teams have developed and it was encouraging when other therapists were also excited about them. We look forward to working much more closely with the wider network of professionals to make a bigger impact than would be possible alone.
The week ended with a meeting with Glyn from All Ears Cambodia, to finalise plans for the training we would be providing to his staff. Discussion of dates within the meeting highlighted how quickly time has gone already and how much we need to fit into the next couple of months. We are going to be focusing on the theory linking hearing impairment, speech development and language processing, with a focus on assessment. Glyn was happy with the plans we had made, and we left the meeting excited for our first training session next week!
You can follow the progress of this year's City Cambodia Project here.