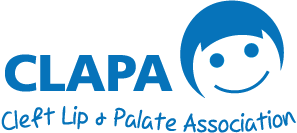 The Arc Group's Fundraiser
Congratulations to The Arc Group runners who have raised £3,739 in the Maldon Half Marathon. We caught up with runner Hayley about their fundraising inspiration.
'Our colleague's little boy, Charlie, was born with a bilateral cleft lip and palate, which was picked up at their 20-week scan.
Please see a statement from Terri (Charlie's Mum): "Not having any experience with a cleft before my knowledge was limited. I was aware of what a cleft lip was but wasn't aware of how much it could affect a person regarding their palate, speech, feeding, breathing, hearing, etc.
I was given the details of CLAPA on that day, and the website was informative and reassuring. I also joined the CLAPA support page on Facebook. I could communicate with other parents who had experienced the same as us and connect with people like our little boy would.
I knew during COVID, like many other charities, CLAPA struggled. I would hate to see such a fantastic charity cease and other expecting parents or even children affected not receive the support we did."
We constantly circulated our JustGiving Link across all forms of social media, with friends, family, around the office, and our construction sites.
Also, last September, I and some of the Arc Team completed a Skydive in aid of CLAPA, raising over £800.
We are very grateful for the support from the CLAPA Team throughout our fundraising. They provided branded vests and fundraising equipment such as banners, leaflets, and charity boxes, as well as regularly checking in with us.
To anyone else who would like to fundraise for CLAPA, please do it! It's such an achievement to have raised such a good amount of money for CLAPA, and we are all so proud of ourselves.
We urge everyone to fundraise for CLAPA as they have been a vital part of Terri, Dan & Charlie's Journey and wouldn't be where they are today without their support.