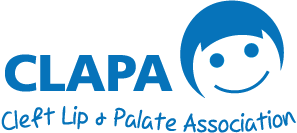 Looking for that next big adrenaline rush? Skydive for CLAPA!
Skydiving programme is closed for the winter season but will be open to take bookings from April onwards. Please get in contact with [email protected] if you are interested in taking part in a sky dive to support CLAPA.
Date: Various
Location: Nationwide
Registration fee: £50+ (depends on location)
Minimum Sponsorship Pledge: £495+ (includes cost of jump)
So cake sales leave you cold and the idea of running a marathon is on a par with watching paint dry? Well this page ought to perk you right up!
Why not take on a challenge sure to leave you with an adrenaline high as well as the added bonus of raising funds and awareness for CLAPA? A skydive is just that challenge!
Challenge yourself to completing a 10,000ft tandem jump at one of UKSkydivingAdventures.com's centres located all around the UK, and not only will you help CLAPA, but you'll have a life-changing experience doing it. Sign up today!
What does the jump involve?
The majority of people take part in a Tandem Skydive which means you will be harnessed to a professional parachute instructor at all times throughout the descent.
Alternatively you can opt to do a Static Line Square or Accelerated Freefall, however both of these options are for experienced skydivers only.
Here's a sneak peek of what you can expect from a skydive with UK Skydiving Adventures:

Skydiving locations
To find your nearest drop zone, take a look at the map below: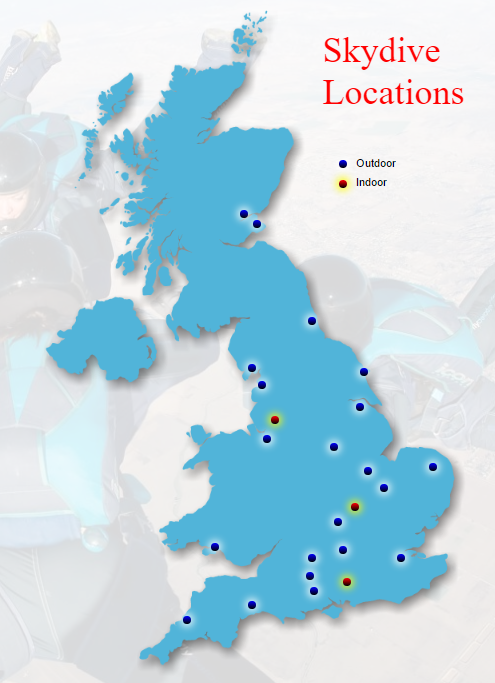 For more information visit UK Skydiving Adventures
More info