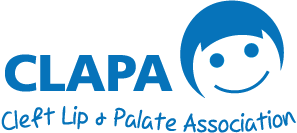 Teresa and Lois' Fundraising Story
Teresa got in touch to tell us all about her and her daughter's fabulous fundraising efforts:
On 7th December myself and my daughter, Lois, organised an exhibition and auction night, showcasing Lois' work. The exhibition was called Beyond Beauty and focused on South Korean body image.
The whole fundraising experience has been a challenging journey, but one where lifetime memories have been made for us all. Its overall success was above any of our expectations, and has been a real boost to Lois's confidence and self belief. What made the event even better, and made us work even harder at it, is the fact that it had the purpose of giving something back to help a very worthy cause. It gave us all a very satisfying feeling and, honestly, it was exciting and fun as well!
We are so happy to have raised an amazing £588.00 for CLAPA from the exhibition and are hoping it will go a very long way in helping families and young people who have/have been affected by cleft lip and/or palate.
If you would like to fundraise for CLAPA by either getting involved in a challenge event or by organising your own event then please do get in email [email protected] (Challenge Events Fundraiser) or [email protected] (Senior Community Fundraiser).