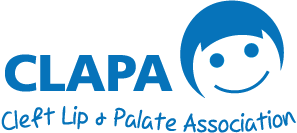 STUDY: Dental Caries, Oral hygiene and oral clearance in children with craniofacial disorders
STUDY: Dental Caries, Oral hygiene and oral clearance in children with craniofacial disorders
Ahluwalia M, Brailsford SR, Bareli E, Gilbert SC, Clark DT, Barnard K, Beighton D.
Journal of Dental Research 2004, 83: 175- 179
Why was the research done?
It has been suggested that children born with a cleft of the lip and/or palate may be more likely to develop dental decay and gum disease. Whether this is true and if it is, why has not been very well researched.
What did the researchers do?
In this study, which was carried out by researchers in London, 81 children born with a cleft of the lip and/or palate (CL/P) and 61 children who did not have CL/P as a comparison group were examined.
The researchers recorded how much decay each child had and how clean their teeth and gums were. They asked each child to 'drool' in to a bottle and tested the spit for bacteria (bugs) related to dental decay. Finally they gave each child a small biscuit and measured how long it took for the biscuit to break down (or be digested) in the mouth.
What did the researchers find?
There were several main findings:
That the children born with CL/P had more decay and dirtier gums than those without a cleft.
They found more decay causing bacteria in the saliva of the children born with CL/P
It took longer for the sugars in the biscuits to be cleared from the mouths of the children with CL/P than in the mouths of the non-CL/P children.
What difference does this research make?
This study suggests that children born with CL/P are more likely to get dental decay. The reasons behind this are many and varied but includes the fact that these children seem to find tooth brushing harder and retain foods/sugars longer in their mouths than their unaffected friends. It highlights the need for children with CL/P to see a dentist early and regularly and for their parents to be given good advice on how to prevent decay. Such advice would include starting to brush or wipe their baby's teeth with a fluoridated toothpaste early, discouraging prolonged feeding by weaning from the bottle as soon as possible, encouraging drinking and rinsing with water after meals as they get older.
Who wrote this summary and when?
Nicky Kilpatrick, November 2013