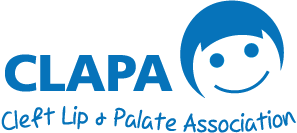 Speech and language therapy interventions for children with cleft palate: a systematic review
Bessell, A., Sell, D., Whiting, P., Roulstone, S., Albery, L., Persson, M., & Ness, A. R.
The Cleft Palate-Craniofacial Journal, 2013. Volume 50(1), pages e1-e17
Why was the research done?
The authors wanted to find out what we know about therapy treatment for those with cleft palate who have speech difficulties. We know as clinicians that speech therapy works but there is very little evidence in the published literature. We wanted to find out things like when we should start therapy, who should be doing it, and what type of therapy works best.
What did the researchers do?
The authors undertook a very careful review of all the published therapy literature in English and other languages. They identified over 1300 papers but only 17 studies met the inclusion criteria set for the research. There were 654 participants, with between 10-90 per study. The 17 studies were carried out in Mexico, United States, China, United Kingdom and Denmark.
What did the researchers find?
Studies varied widely on the therapy approach used and how they measured speech outcomes. All the studies were at risk of being biased.  The authors were unable to identify the best setting for therapy, how long and how often therapy should be, at what age we should be undertaking therapy, or the methods which work best.
What difference does this research make?
This is very important research as it shows the serious lack of evidence for speech therapy intervention in cleft palate. This will help convince grant-giving bodies of the urgent need for research in this area.  This, together with the James Lind Alliance research priority setting exercise shows that speech therapy  intervention is an important area for future research.
Who wrote this summary and when?
Dr Debbie Sell, November 2013.