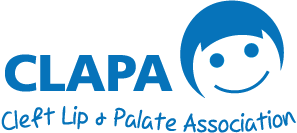 Sophy's Taskmaster For CLAPA
Inspired by her favourite TV show, 'Taskmaster', Sophy decided to get her friends and family involved with CLAPA by organising a very fun and creative fundraiser! We caught up with her to find out how it all went.
What inspired you to fundraise for CLAPA?
CLAPA is a charity that my family have loved for years, especially since my mum and I have both cleft lip and palates. My mum and brother used to fundraise for CLAPA when I was young and I attended events, which I always remember being very fun. As an adult, I've been in awe of the massive amounts of work that CLAPA do, particularly in 2020 when people felt more disconnected than ever. I wanted to fundraise to raise more awareness of clefts, but also to give something back to a charity that works tirelessly to support and empower people.
What did you do to fundraise for CLAPA?
I ran a Taskmaster-style event; Taskmaster is a TV show created by Alex Horne where comedians complete tasks that are then judged by Greg Davies. It's my favourite show and I loved the idea of having some of my friends and family complete tasks from or inspired by the show, such as 'destroy a cake in the most beautiful way', or 'create a portrait of me using the most surprising medium'. They sent their attempts to me each week, I edited the footage together, awarded them points and then posted their attempts, my judgements and the leaderboards on social media.
How was your fundraising experience?
I absolutely loved it! I'm very lucky to have such amazing friends and family who were so willing to compete, even if it meant making up silly blooper videos and ten word poems that would make me laugh. I also had very positive responses from people watching the attempts and those who wanted to donate, which I'm beyond appreciative of.
How much did you raise?
My aim was to raise £250 and I raised £330, which was lovely!
What would you say to anyone else who would like to fundraise for CLAPA?
I'd say that it's a really nice feeling to raise money for a great charity whilst doing something that you're genuinely excited about so if you are thinking about fundraising, then go for it!
Do you have any photos that you would like to share with us from your fundraiser?
The first photo is of Anya, who has been a good friend of mine for ten years. Anya is our series champion and this is her with the gin trophy that she made as her submission for task nine: 'create the best prize for the winner of Taskmaster'. Photos two and three are Anya's submissions for camouflaging herself and creating a portrait of me.
Thank you for supporting CLAPA, Sophy!
Inspired by Sophy? Get in touch with our fundraising team by emailing

[email protected]

to find out how you can make a difference!