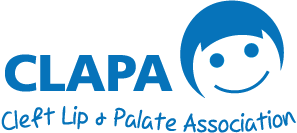 Public Consultation Meetings – Surgical Services in Scotland Review
UPDATE – 08/09/2016
CLAPA has released a final statement following a debate in Scottish Parliament.
Background
After a review of Cleft Surgical Services in Scotland, a proposal has been made to change the way these are delivered.
There is currently a single surgical service operating from two sites: Edinburgh and Glasgow. The proposed changes would see a single service operating from a single site: Glasgow.
Only the delivery of surgical services would be affected – all other cleft services in Scotland would stay the same.
As part of a public consultation which is open until May 1st, three meetings will be held. You are invited to attend and give your opinion on the proposed changes to the service.
Read more about the Public Consultation
Please confirm your intention to attend meetings at [email protected]
Or by calling NSD on: 0131 275 6269
Teleconference will available at all venues if required.
Public Consultation Meetings:
Perth – 10th March 2016 7-9 pm
Steele Lecture Theatre,
Perth Royal Infirmary,
Taymount Terrace, Perth, PH1 1NX
(Hospital parking)
Edinburgh – 16th March 2016 7-9pm
NHS Lothian Headquarters,
Waverley Gate,
2-4 Waterloo Place, Edinburgh, EH1 3EG
(Free on road Parking on road up to Calton Hill after 5.30 pm and 5 minutes walk from Waverley Train Station)
Glasgow – 17th March 2016, 7-9 pm
NHS National Services Scotland
Meridian Court,
5 Cadogan Street, Glasgow G2 6QQ
(Free on road parking after 6pm on and around Cadogan Street, 5 minutes walk from Central Station and 15 minute walk from Queen Street Station).
Talk to CLAPA
If you have any questions or comments about the review or CLAPA's position, get in touch with our Senior Regional Coordinator for Scotland, Gillian McCarthy at [email protected] or 07586 045402.