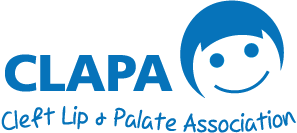 Our Amazing CYPC and Volunteers Step Up for Cleft Lip and Palate
Today we celebrate our wonderful Children and Young People's Council (CYPC) and volunteers for raising nearly £1,000 for CLAPA.
During Awareness Week, our amazing young people took on the Step Up for Clip Lip and Palate challenge by running, walking, and cycling, covering 271 miles!
Volunteer and former CYPC member Lucy created a fantastic awareness-raising video she shared with her colleagues at the BBC, who kindly donated to CLAPA.
Throughout the year, our CYPC plays a vital role by helping the CLAPA team create resources for young people, including working on our new Cleft Youth Magazine and Instagram account. Not only this, they contribute to training sessions with cleft professionals across the UK. Applications are now open for children aged 12-17 to join the council.
During Awareness Week, we also held our first Residential Weekend of 2023 at Milton Keynes Caldicote Xperience.
Fifteen young people born with a cleft came together to play outdoor games, join confidence-building workshops, and make lifelong friendships with others who understand what they're going through.
As part of this weekend, they logged their steps to join in with our UK-wide fundraising challenge raising £280 and 227 miles! 
A young person told us," I didn't know many people with a cleft, but at CLAPA residential, I know I can share my experiences. When I'm with other young people with a cleft, I automatically feel like I fit in. Thank you for letting me come!".
CLAPA gets no NHS or government funding; these free-of-charge weekends and all our services are made possible thanks to YOUR support.
Please help us reach and connect more people affected by cleft in 2023 by donating whatever you can to the 'Step Up for Cleft Lip and Palate' Campaign.