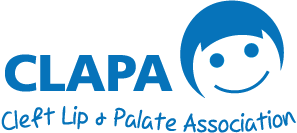 Young people should be 'at the heart' of decisions about moving into adult care
New social care guidance issued by NICE (National Institute for Health and Care Excellence) states that young people moving from children's to adult's services should be placed at the heart of decisions about their care. This means making plans for this transition which are centred on what patients say and take into account the unique needs of young people with long-term conditions.
CLAPA is pleased to see this is becoming a priority, as the transition between children's and adult's services is a crucial time for young people with a cleft where having the right support in place is vital. This was a topic discussed at our 2015 Conference where Dr Arvind Nagra spoke about the 'Ready, Steady, Go!' programme which aims to ease young people through the process of transition.
By involving young people in these kinds of decisions about their care, and in asking the right questions to make sure they fully understand what is happening, we can feel confident that they will enter the adult services prepared to take responsibility for their own health and care.