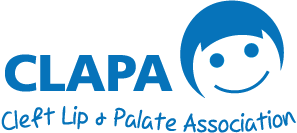 My Cleft Palate and Speech
MY CLEFT PALATE AND SPEECH   (Revised Case Study,  16 July 2014)
Hello,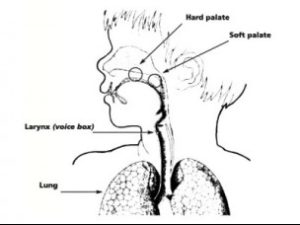 I'm Natalie, and I'm 43 years old. I have had a long history of speech and communication problems right from the word go, when it became apparent that from at birth I would have problems with the speech.  I have been inundated with hospital appointments, in my younger years, and an operation, which unfortunately couldn't go according to plan and discharged from the operation technical side of the speech back in my early 20s.
My speech problems can flare up badly from time to time, if I'm nervous anxious or even happily excited about something, then communication is a struggle for me.  Sometimes not all the time I do have to repeat the odd occasional word or phrase, and eventually "I'll get there".
There are some alphabetical sounds, I'll still have problems today, like k and c, and ch, st, sch, r and w, b and p, d and g in fact, d and g are my worst.  Sometimes also, my Ks will come out sounding like Ts – at the time of writing I can't think of any other alphabetical combination or singular syllables in words or phrases I have problems with. I once had an instance where, I 'ch', and I just couldn't pronounce the word chicken, for an aircraft meal order, it took 3 or 4 goes, until I got there, and dad was ready to help me out at one point.
I am unemployed through health problems, not to do with the speech, other aspects of my health,  and I unfortunately and so unforeseen became redundant back in 2002. I had been involved in a company department dealing with recording the intake of post surveys, admin, and data inputting information onto data base. Today, I do volunteering, envelope filling work, and that will always take place, and more recently, I have just landed and accepted an offer I couldn't refuse, data inputting dealing with feedback forms onto simple excel format.
Apart from when I'm attending in person volunteering, most of my communication is through email, with the odd call to volunteer co-ordinators here and there, otherwise, I prefer email due to the speech. Now I might have the speech which is a challenge, and regarding envelope filling work, it's vital, that I am a team player, although if the workload is heavier, I might slip my walkman and earphones on, to help me concentrate better.
I have and still am today always have been and continue still to a very positive, and social outgoing confident person. I'll have my up and downs just like everyone else, if I became unwell, or suffering with other health problems, aside, i will soon bounce back eventually when I can.
I am still going to be on call for mailing work, at my main charitable base centre, in North West of London, and also in  North West of London, dealing with the data inputting transferring information from forms from Children's Youth Summer Camps, onto simple excel. Once this role has finished, there might be other tasks, they'll require my help I'll happily will help them out for. So I feel in the Childs Hill area of London, it's going to be promising for me.
In my spare time if any, I'll like to work out in the form of aerobics, group exercise salsa dance based fitness dvds, and also back at my main community charity centre, I'll always will and shall attend zumba gold, classes, and in fact, I have been given permitted time off, to combine that, with my Childs Hill volunteering.   On the same day if need be.
At home when I'm at home, I'll relax by doing my knitting, when the weather isn't very good as I can become irritable through my dry skin condition problems, when the weather is very fine like at the moment at the time of preparing this case study, I'll like to cross stitch, combined listening to music with my walkman on.
Believe me, everything might well be very tough going for me, and as the expression goes, when the going gets tough, the tough gets going, and if I have any twists and turns, I'll always will rise above, to overcome the odd frustrating time over the phone, and or in person, usually and in shops, they'll have a clever trick, I'll write down on the back of till receipt what it is I'm asking for in a shop, which even today, I feel is a clever technique, and I sometimes don't remember to take a pen with me.
Let's break the stigma of people with speech problems, and or unique cases like myself, and have people campaigning more to help, those with speech such as cleft palate which is me, and or lip or both, and can't speak or communicate very well.
Thanks for taking the time for reading,
Natalie