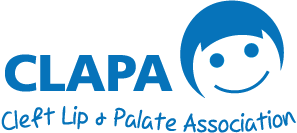 Having been born with a cleft lip and palate, JJ, my son, received a lot of support from CLAPA.
So much help and support has come from attending CLAPA social events and the branch Christmas parties, as well as from the fantastic surgeons in the Cleft Team.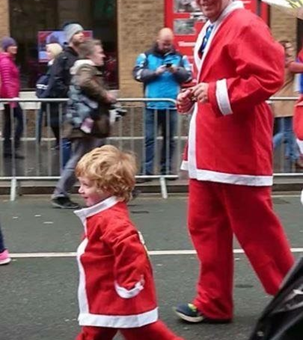 When I had to pull out of a series of sponsored runs (a half marathon and a local festive five mile dash!) due to injury, JJ said he wanted to 'run like Daddy'. As a result, the idea for the Liverpool Santa dash was born! This was JJ's 1st ever run and it made sense for him to give something back, so others could benefit in the same way he had, and so that CLAPA can continue their work.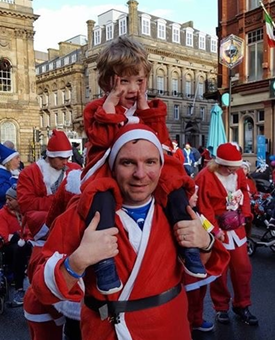 Thank you so much to Kevin and JJ who raised an amazing total of £149.25 (including gift) for CLAPA!
Why don't you try something different next year and take part in a fun run for CLAPA just like Kevin and JJ have done this Christmas. To find out more information on the fun runs we have please explore our challenge section further on the CLAPA website or contact [email protected]