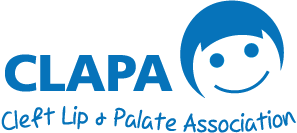 Georgina decided to share her story after seeing the activity during Cleft Lip and Palate Awareness Week this May.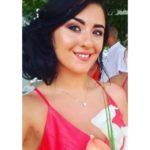 I'm not usually one to open up but I feel the need to this year. I've finally finished all my operations and feel confident enough to speak about it.
I was born with a cleft lip and gum in November 1996. This came as a shock to my parents. It was something that they hadn't prepared for as it didn't show up on any scans. They were completely unaware. There was so much to consider. It would even mean me needing specialised bottles for feeding. However, that didn't take away the love they had for me, nor did it take away how beautiful they thought I was and how much they loved my "wide smile"!
My 1st Operation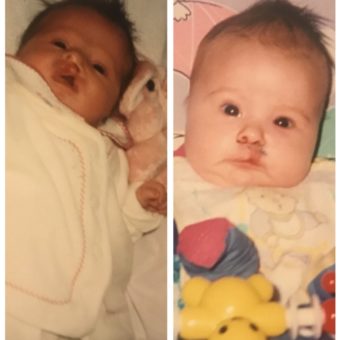 I had my first operation at 3 1/2 months old in 1997, at Royal Preston Hospital. This was to repair my lip and nose. My parents said they barely recognised me when I came out of theatre.
My 2nd Operation
My second operation took place at Alder Hey children's hospital in 2007. I was 11 years old. This was to repair the gap in my gum. For this I needed a bone graft from my hip. There was also more done to repair my lip and nose. By this age, I was more aware and remember being extremely nervous about my operation. This was my biggest surgery because of the involvement of my hip. CLAPA were brilliant at the time, and helped my dad find a place to stay at Ronald McDonald house close by (as I was only allowed one person at my bedside).
My 3rd Operation
In 2013, aged 16, I had my third operation at Liverpool hospital. I had rhinoplasty to alter the appearance of my nose. This was the age where I found myself at my most self conscious and insecure. I cared too much about other people's opinions and thought that was the first thing they would notice and judge me for. I attended counselling sessions at the hospital too.
This was also where I had to have my braces fitted, which I needed due to my gum structure.
My 4th Operation
In 2017, aged 21, I had my final operation at Liverpool hospital. My septum had grown unsymmetrical which meant it blocked my airway, meaning I was unable to breathe through my left nostril. The operation I had was to repair my septum and re-open the airway.
Growing up I didn't know of anyone else with a cleft lip/gum. CLAPA really helped me and my family. They have done an amazing job of making people aware of cleft in the UK and giving families the right support that they need. They are making people aware it's a condition closer to home than they might think, with 1200 babies being affected by it each year in the UK.
Overall, I've found growing up with a cleft lip and gum difficult. I've felt really down and insecure about it at times. I've always tried to hide it by covering my mouth when I talk to people. I've been to counselling since I was 15. I hated my appearance and I felt like nobody understood. However I've realised it's OK to be different. I don't need a smaller nose or perfect shaped lips to be happy. I've become more accepting of myself and my scars. I'm trying to stop hiding behind makeup and my bad habit of covering my mouth when talking to people.
I'm trying to love myself for the way I am.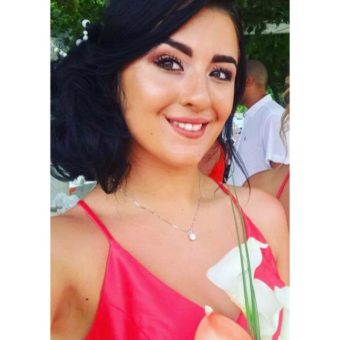 Thanks so much to Georgina for sharing her wonderful story with CLAPA. If you'd like to share your story you can share it here through our website.