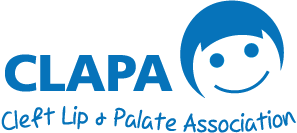 This Awareness Week, Nora shares her cleft journey with us and recalls some of her earliest treatment memories. 
When you think back on your cleft journey, what is one moment that really stands out to you? What is the first memory you think of?
'My first memory was going to see the plastic surgeon Dr. Tanner. He was so gifted to be able to help me and my brother James,  who had a more severe cleft lip, and palate. He was born with no palate and no top lip and almost died at birth. His story deserves to be told.
If we hadn't had people like Dr. Tanner who did our surgery pro bono our lives wouldn't have turned out so well.
I was born with a unilateral cleft lip and palate. We were both bullied, but more importantly, we never turned bitter. If we hadn't had people like Dr. Tanner, who did our surgery pro bono, our lives wouldn't have turned out so well. My brother James was my hero, and Dr. Tanner taught us to stand tall and look people in the eye. James taught me how to deal with the bullies, to never let the bullies sour my view on life.'
What would you tell your younger self? 
'Don't internalize anything bullies say to you because they're not important.'
What do you want others to remember about what it's like to be affected by cleft lip and palate?
'I have always felt different from everyone. It taught me it's okay to be different.'
Were there any unexpected positives about your cleft journey?
'The positives in my journey were the people that saw the real me and not just the cleft issues I was born with. I'm a more caring person. I'm not quick to judge you before we have a chance to meet, talk and exchange ideas. If you're kind to me, I will be kind to you.'
What is one piece of advice you wish you had received at an important moment on your journey so far?
'That I am intelligent as everyone else is. Bullies' opinions don't matter. You are brilliant, kind, and important.'
Thank you to Nora for sharing your story!
Have you got a story to tell? We'd love to hear from you! Get in touch here.