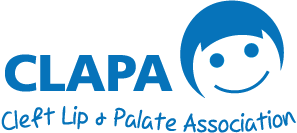 #FundraisingFriday: SEVENTEEN runners
The London 10k is in just two days! And we have an astonishing 17 runners taking part! Between them they have already raised over £8,000 and the race hasn't even started yet.
So, this #FundraisingFriday we'd like to say thank you to the 17 brave souls who have taken on this challenge, one which would certainly defeat me! They are going to be running an iconic route, starting on Picadilly outside Hyde Park Corner's Cavalry & Guards Club, and finishing on Whitehall, taking in the London Eye, Big Ben, the Houses of Parliament, St Pauls Cathedral, Tower Bridge, and the Tate Modern, though our runners may not be spending too much time admiring the scenery!
There will also be a wide variety of entertainment from Pandemonium Drummers to Soho Radio!
Remember if you want to come down and show your support, we're going to be around the 8km marker with numerous banners, ballons, whistles, and we might even be able to dig out a megaphone! You wont be able to miss us!
You can also find our more information about the run here