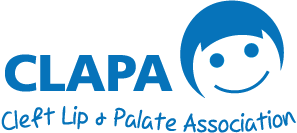 #FundraisingFriday: Linzi's Fundraising Story
A big thank you to Linzi Harvey for raising over £5,000 for CLAPA! 
Linzi shares why fundraising for CLAPA means so much to her
"Our youngest daughter Neve (now two years old) was diagnosed at our 20-week scan as having a unilateral cleft lip and palate. That day, we were contacted by our local Cleft team and from there were under the care of the local cleft team in Glasgow and introduced to CLAPA.
"Our cleft team and CLAPA have been a fantastic support to us, from providing initial family packs to sources of information and special feeding bottles/teats for Neve.
"Like so many charities, fundraising has been incredibly difficult during the pandemic, with live events unable to take place. When the Kiltwalk September 2021 was launched, we decided it would be a great opportunity to take part in a live event and try to raise funds for CLAPA."
"We signed up as Team Neve, Keep Smiling, and quickly had the support of family members who wanted to walk with us. We had the pleasure of Neve and her big sister Zoe joining us along the route.
"We've been overwhelmed by the level of fundraising support, having raised over £5000 due to the fundraising top-up from the Hunter Foundation. We hope that the money raised will help CLAPA in very challenging times and allow them to continue to deliver valuable support to families on their cleft journey."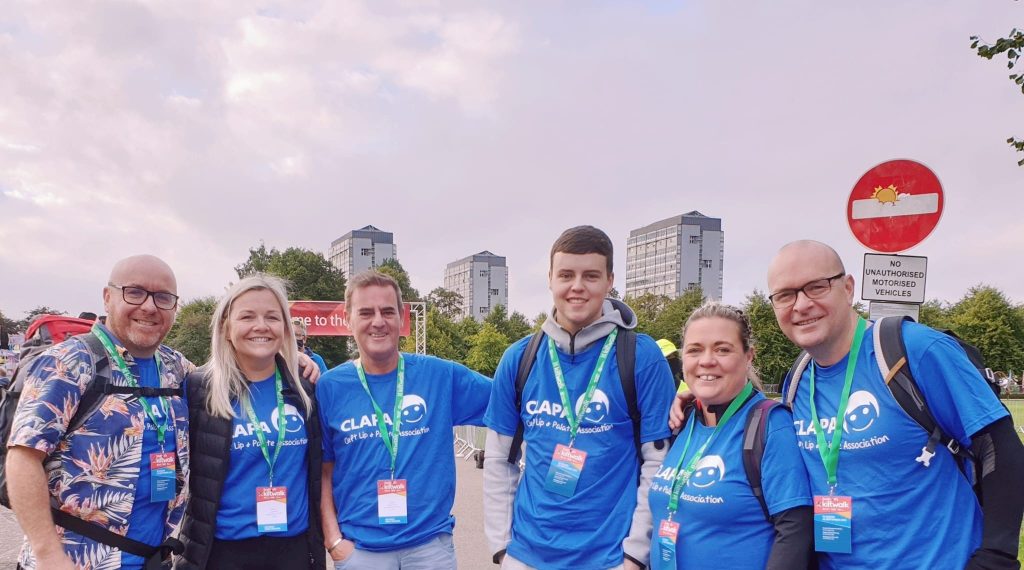 Kiltwalkers can raise funds for any charity of their choice and thanks to the generosity of Sir Tom Hunter and The Hunter Foundation, all funds raised will be topped up by 50%
Feeling Inspired?
If Linzi's story has inspired you, why not dust off your walking shoes and sign up to Kiltwalk 2022?
The main events are located in Scotland; however, you can participate in a virtual event from anywhere in the UK. These events are an excellent opportunity to get all your fundraising money doubled from the Hunter Foundation, which will top it up by 50%. This means CLAPA can benefit more from your fantastic efforts.
Learn more about Kiltwalk 2022