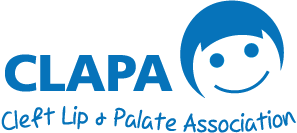 #FundraisingFriday: Nadine from SE Controls
In 2009 at my 20 week scan I was told our baby would be born with a unilateral cleft lip and possibly his/her palate would be affected. As you can imagine as an expecting parent the last thing you want to hear.
That afternoon armed with a few leaflets that the Maternity unit sister gave us we went home, upset and worried about our precious baby. We were contacted by the cleft team at Birmingham Children's Hospital and they arranged to come and visit us.
The cleft nurse provided lots of information and pointed us in the direction of CLAPA and I'm so glad she did. We found lots of useful information and photos to help us and our family understand what would be involved with a cleft, and closer to my due date she brought a feeding pack which included specialist bottles & teats.
In March 2010 our baby arrived 3 weeks early, a beautiful baby girl – Amelia, weighing 7lb 6oz, with a bilateral cleft lip & palate. She was perfect in our eyes.
As Amelia got older and I had more time, I wanted to help parents like me so I contacted CLAPA who trained me as a Parent Contact. This meant I could help any parent who had any worries, concerns relating to their child and his/her cleft, as when Amelia was small there wasn't the parent to parent support which is now available.
The Company I work for (SE Controls) supports an annual charity which is put forward by a member of staff. You submit your idea then they are voted on by all staff as to who we should support. At the end of each Charity year SE Controls then match the total amount the staff manage to raise !!!
So in December 2015, I decided to enter my nomination for CLAPA. So over the next few weeks I prepared my presentation which I would have to give to the entire Company (whilst on crutches following an Achilles op).
In January 2016, I stood in front of over 120 colleagues and told them about Amelia and her cleft and how CLAPA provide such valuable support to families like mine and how I wanted to give something back to them as they are such a small Charity. I was hoping to raise £2,000, which would then be matched to give CLAPA £4,000
The pitch had to include fundraising ideas which I would hopefully get lots of staff involved in. Over the year we held various competitions including, Guess the baby weight, Easter Egg design, Bake Off & Pumpkin Carving.
We sold Pancakes for Shrove Tuesday, had goodies for sale for Easter, Halloween & Christmas, held several raffles, held a weekly lottery, Christmas Jumper day. In July I hijacked the Company's 35th Birthday Summer Ball and held an auction with some fantastic prizes which had all been donated by local businesses.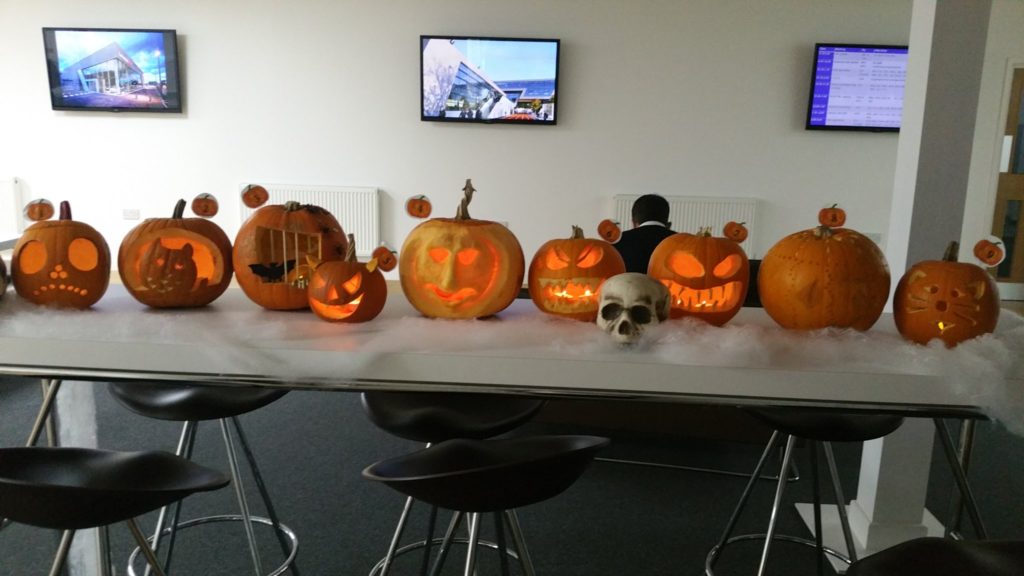 Throughout the year CLAPA provided me with collection tins, T-shirts, balloons & stickers to help promote my fundraising and also did a letter for me so I could contact other businesses as an official fundraiser. As we have held events I have sent photos to the fundraising team at CLAPA and I have posted blogs/photos/posters via Twitter and Facebook making sure to tag CLAPA.
By the end of December 2016 my colleagues and I had raised £4,229.55, which smashed my expectations so when matched we were able to present CLAPA £8,459.10 !!!!! I am so grateful to all the amazing people I work with, and Will Perkins – MD at SE Controls. Thank you to them for all the support they have all given me raise this amount 🙂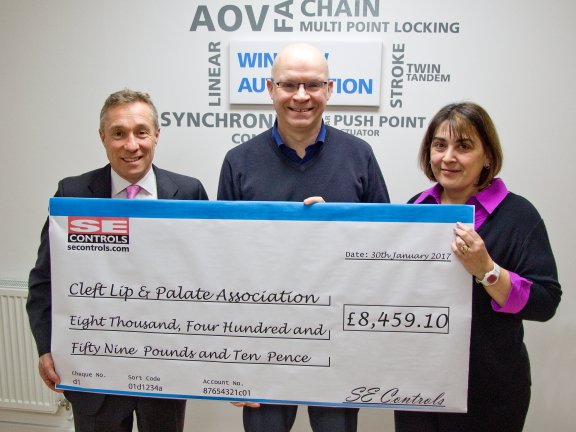 Perhaps you could do the same with your employers? You'll be amazed how your colleagues will rally to support a cause so close to you. It's such a great way to give back.