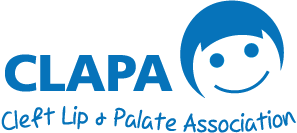 #FundraisingFriday: Dan's 46-mile Cycle
This Sunday the wonderful Dan Evanson will be taking part in The Prudential Ride London 46, a 46-mile cycle ride starting at the Queen Elizabeth Olympic Park ending on The Mall. Dan has already raised 217% of his £500 target!!
"An opportunity to participate in the forthcoming  Ride London event (to be clear its the short one not the long one!) has arisen through CLAPA so it seemed a good chance to try and do my bit for them.  I realise that it's not a huge distance to ride and I can assure you that I'm very unlikely to be breaking any records as I go around but it's for a cause that's dear to my heart. I know that we all receive a number of these requests for good causes each year, so I'm not asking for much, but anything you can offer is much appreciated."
We think Dan is being way too modest, a 46-mile cycle is a far sight better than anything I would consider!
Check out his justgiving page for pictures of his adorable daughter Maia, https://www.justgiving.com/fundraising/Dan-Evanson ‪#‎FundraisingFriday‬