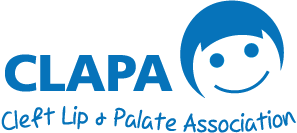 Emma has written a beautiful poem for her son Sully, who was diagnosed at 20 weeks with a cleft. We caught up with her and how they are finding the journey so far.
"Hi my name is Emma, my son Sully was born with a unilateral incomplete cleft lip and gum notch, we found out at 20 weeks he had his cleft, and it's been a wild ride of emotions. But he is here and he is perfect we've had an amazing breastfeeding journey and the support of the cleft team has been incredible, he is due his surgery in March. I wrote a poem for him and would love to share it with you".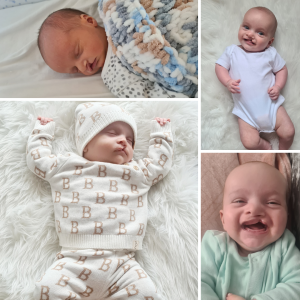 I wrote a poem for him and would love to share it with you, 'For you Sully, All my love Mummy'.
More Than Your Scar
His smile is the one that brightens the day
He looks at me with words he can't say
But I look at him with the deepest of awe
Because how was my life without him before
My little boy so innocent and new
Brought into a world, I wish I could change for you
For me, you are perfect. I don't see an imperfection
Just deep blue eyes and the most perfect complexion
They look and mean well when they reassure me it's not bad
But for me, it's much deeper and meaningful than that
It was never bad in the first place, just different and unique
If it were down to me and daddy, it would be something you'd keep
When I hold your hand for your big special day
And you close your eyes and dream away
Dream of mountains you'll climb and rivers you'll swim
Because my darling, you can do anything
You're already fighting, and I know you won't lose it
And as you grow older, you'll have your scar to prove it
You're ferocious and brave, and nothing defies you
And when I look in your eyes, I feel it too
So face the world head-on and show them that smile
Mummy's right behind you during every mile
Showing my own smile one full of conceit
Knowing that I found perfect in something incomplete
So shout it from the rooftops be proud of who you are
Because my darling boy, you're so much more than your scar
For you Sully
All my love Mummy
We are very grateful to Emma for kindly sharing her story with us. Have you got a story to tell? We'd love to hear from you! Get in touch here.