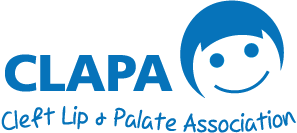 Emma Smith tackles the 3 Peaks Challenge
Emma Smith dusted off her walking boots and took on the 3 Peak Challenge to raise money for CLAPA.
Emma's brother, Fenton Roy Wallace, was born with a bilateral cleft lip and palate. Sadly Fenton passed away in 2010 however Emma's family have continued to support CLAPA in his memory.
The gruelling challenge that Emma faced involved climbing 3 mountains (Ben Nevis, Scafell and Snowdon) in just 24 hours. Tackling one of the mountains is a challenge in itself, so as you can expect a lot of training, hard work and determination was required of Emma. "Emma was amazing fighting off the cold, rain and muscle pain" says Nathan from Life Changing Challenges. "I can confirm that it was one of the hardest things I've ever undertaken" says Emma. "However to raise over £5,752.25 for CLAPA, it has been very w orthwhile and in memory of my brother, I'm extremely proud of what I've achieved.  I know my brother would be proud of me."
Emma would like to thank Nathan from Life Changing Challenges, her friends, family and work colleagues for their help and support.
CLAPA would like to say a big well done to Emma for completing the challenge. We would also like to thank her for raising such a fantastic amount for our charity, by completing the 3 Peaks, holding a table top sale and arranging some matched funding from her employer (N Power).