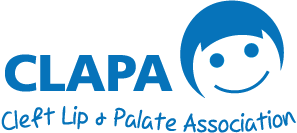 Cleft Care in the UK: Where Are We Now?
A long-term study from the University of Bristol shows cleft care has improved since the turn of the century. But there are still a number of areas where the UK isn't measuring up.
To ensure the best outcomes for people born with a cleft, we must commit to maintaining and improving our NHS Cleft Services. We must also target those areas where improvement is needed the most.
Read the full Policy Briefing from the University of Bristol

Background
In the mid-1990s, CLAPA was involved in a study conducted by the Clinical Standards Advisory Group (CSAG) focused on the treatment outcomes of five-year-olds with a cleft. This study showed that outcomes across a range of areas, including facial growth and speech, were poor.
The study concluded that one of the reasons for this were the 57 different centres around the UK treating cleft at that time. It suggested we would see better outcomes with a smaller number of specialist teams.
This led to services across the UK being centrallised into the Cleft Team model we have today,
Fifteen years on, the Cleft Care UK Study run by the University of Bristol has examined what kind of impact this centralisation has had. They collected and analysed comprehensive data on 268 five-year-olds with a unilateral cleft lip and palate.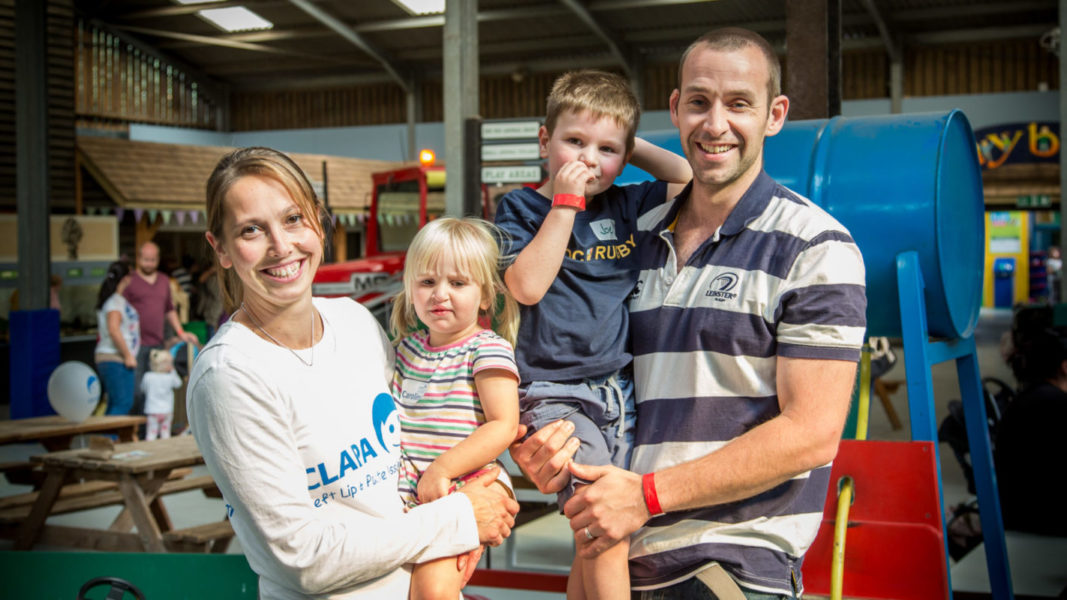 What does the data show?
Centralisation has improved patient outcomes, but more work is needed in some areas.
Some of the key findings are summarised here, but if you'd like to learn more, you can read the full paper: 'The Cleft Care UK study. Part 2' by A. R. Ness, J. R. Sandy et al. in Orthodontics and Craniofacial Research
What has improved?
Facial growth, appearance and speech outcomes have improved since the mid-1990s. As an example, we can look at the 'dento-alveolar arch relationship', which is how the top and bottom teeth line up. This is used as a measure of facial growth in children born with a cleft. The proportion of children with good or excellent outcomes here increased from 30% to 53%.
What has not improved?
Oral health and hearing have not improved. 45% of children were free from dental decay in the mid-1990s, and this has increased to just 48%.
Some children still have poor outcomes. 17% of children still had unintelligible or just-intelligible speech at 5 years old.
What other issues were raised?
Between Cleft Centres there are also big differences in practice, including oral health prevention, hearing and speech treatment. These differences in practice are a big part of why there are differences in outcomes. For example, when looking at speech intelligibility, 13% of the difference in outcome could be explained by which centre the child was under. This is something many Speech and Language Therapists are keen to see change.
Other issues with treatment were also uncovered. For example, some preventative oral health practices like fluoride tablets and varnish were associated with a higher risk of decay. This suggests they are being used to treat, rather than prevent, problems with teeth.
What does this mean?
Andy Ness, Professor of Epidemiology in the School of Oral & Dental Sciences, said: "Children with cleft lip and palate in the UK are now treated by a centralised inter-disciplinary service that has resulted in improved outcomes. But there is still more to do. There has been no improvement in some outcomes. And even in outcomes that have improved up to a fifth of children still do not have good outcomes.
"Our study described centre-level differences in treatment and outcome and individual predictors of outcome. Our findings suggest that while centralisation has been a success that further improvements are needed to ensure that children with cleft lip and palate have the best outcomes possible."
What needs to happen?
The Cleft Lip and Palate Association is proud to support the list of recommendations laid out in the University of Bristol's policy briefing.
These recommendations include:
Maintaining the 11 Cleft Services across the UK by ensuring all positions are fully staffed, surgeons are supported to meet targets, and that there is clarity over funding.
Develop and fund a programme of preventative care and oral health promotion to bring down levels of tooth decay in children with a cleft.
Continue to work together to create a research-led service which conducts and supports collaborative research.
CLAPA was pleased to attend to the launch of this report back in June, where clinicians and researchers from all around the UK came together to celebrate this fantastic piece of work. Our CEO, David Stokes, spoke of the charity's involvement throughout the process of centrallisation in the 1990s, as well as the CCUK study 15 years later.
A number of cleft clinicians present echoed the need to follow the evidence and keep pushing for improvement in all areas, even those in which there has been progress. There was a keen awareness of the ways in which the UK's cleft service must improve, but also a great deal of optimism for the future.
CLAPA CEO David Stokes commented, "It was great to meet with the many dedicated clinicians and researchers who have done so much to improve UK cleft care. That patient involvement has been so central to first CSAG and then CCUK is testament to the positive outcomes achieved."
We would like to thank cleft clinicians around the UK for their dedication to patients and their continuing drive to fight for the highest possible standards of care.