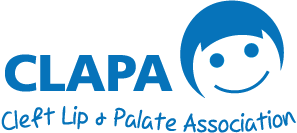 This week's staff blog is from our Community Fundraiser Matt Charlton!
Even if you love your job, there are some mornings you just want to turn off the alarm and stay in bed. I wanted to quickly share with you my motivation for leaving the house every morning to come to work at CLAPA.
Before I joined the charity sector, I was a primary school teacher at a bilingual school in Honduras. Whilst the children's first language was Spanish, the entire syllabus was taught in English.
As you can see in the photos, I had 25 cheeky, energetic kids (troublemakers!) in my class. Once a month, I had to sit down with my class and talk to them about the school's 'Value of the Month.' When it was time to talk about 'Generosity', we spoke about a number of local charities and how my class could help. The one charity they really took to was a Honduran cleft charity.
Over the next few weeks, we designed cleft awareness posters to pin up around the school, held a bake sale at a local shopping centre and organised a 'Staff vs Parents' football match. It was so much fun, and to top it all off, the amount they raised was incredible.
What makes me burst with pride is that even though my class are now 14-years-old, they're still going out and supporting a new charity each month in 'big school.'
With my class, I saw how raising money and spreading awareness can be proper good fun. I saw that no matter how old you are, you can make a difference. Most important of all, I saw first-hand how even the smallest donation can have a positive impact on a family affected by cleft.
If you want to get involved with CLAPA's work, please get in touch. There are so many different ways you can get involved and help support your local cleft community.