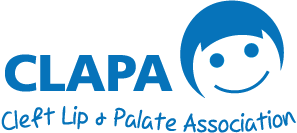 Cleft Care Scotland Patient Engagement Group
Ongoing recruitment
Would you like to have a say on NHS cleft care in Scotland?
Cleft Care Scotland (CCS) is inviting applications from people to join their recently formed Patient Engagement Group (PEG).  To join the group, you need to be
An adult who was born with a cleft
A young person who was born with a cleft (parental permission required)
A parent/carer of a child who was born with a cleft
AND
live in Scotland
able to attend an online meeting every 6-8 weeks
The group is new, and so the nature of your involvement may change, but at the moment, it would include:
Discussing patient/carer relevant items for Cleft Care Scotland Steering Group
Sharing views of lived experience from a patient/parent perspective
Gathering and representing the views of the cleft community
Contributing to the development of resources, e.g. questionnaires, leaflets, newsletter, website by giving your views on the wording/layout, etc.
Guide Cleft Care Scotland on proposed patient activities such as an annual patient/carer event
The Cleft Care Scotland Patient Engagement Group (CCS PEG) are committed to creating a diverse and inclusive environment and we welcome members from all backgrounds and walks of life.  We would also like a mix of cleft lip and/or palate experience and we would also like a geographical spread and therefore encourage people from all over Scotland including rural mainland and the islands to note their interest.
You don't need to have any previous experience, just enthusiasm, positivity, a passion about improving cleft care in Scotland and a willingness to read through any materials sent through ahead of meetings and engage in open discussions.  For further information about Cleft Care Scotland, please visit their website.
How to Apply
If you are interested in joining the Cleft Care Scotland Patient Engagement Group (CCS PEG), please submit a couple of paragraphs why you would like to join via the enquiry form https://CLAPA.formstack.com/forms/ccs_peg_membership_enquiry
If you have difficulty accessing the enquiry form, you can also submit your expression of interest to Gillian McCarthy, External Engagement Coordinator via phone/text/WhatsApp on 07586 045402 or by email on [email protected]