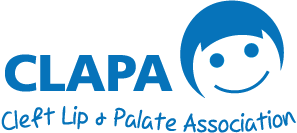 With Run For Charity you can explore virtual events close to you, complete your challenge either solo or with lockdown companions, and then receive your medal in the post! There is a small registration fee of £20, and you'll receive a medal plus a CLAPA running vest to run on the day of the event.
We know that many of you will want to take on a challenge that is as close to a road race as physically possible, so take on a location-specific race, build up your fitness, and help us keep running our vital services for the UK cleft community.
How it works
1) Sign up to your race
2) Complete your run
3) Upload your evidence to [email protected] on completion
4) Put your feet up
5) Wait for your medal to arrive in the post!
Visit the Run For Charity website
Finding your race
As you browse the Run For Charity website, you can filter results by location (on the right hand side of the page). There are lots of challenges set in locations all across the UK so you can find a race near you and support CLAPA while staying safe in your local area.
Evidence submission
Simply take a picture of your fitness tracker, watch or any other tech device to show you have completed your challenge then send it via email to [email protected] with your name, the name of the challenge you did and our charity name. During lockdown they will also accept daily written logs or a picture of you at the end of your challenge with your time and distance written on a piece of paper.
Sign up on the Run For Charity website
Fundraising for CLAPA
One of the easiest ways to fundraise for CLAPA is by setting up a JustGiving page. Once you've explored the Run For Charity website and chosen your challenge event, you can set up your JustGiving page and start spreading the word.
Make sure to personalise your page and tell your friends and family why you are fundraising for CLAPA! For more instructions on setting up a JustGiving page, click on the button below.
To enter a race, please visit Run for Charities website here. If you have any questions, problems or queries, or if you can't find a challenge which suits you, please contact our fundraising team by emailing

[email protected]