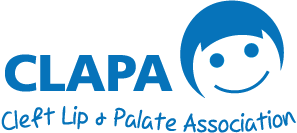 Action Challenge organise outdoor challenge events and inspirational adventures in the UK, Europe, and Worldwide for individuals to join, and for groups, companies, and charities. Take on a challenge for yourself, or link it to fundraising for a special cause – so far our events have helped to raise over £60 million for UK charities. Join us – Push Yourself Further – and start an unforgettable journey!
Why not try something different this year and take part in a ultra challenge that is bigger and better than ever before. There are so many treks that you can get yourself involved in. You could even bring all your friends and family together to enjoy one of these treks so take a look below to see which one you want to do.
If the information you want is not on our web pages then why don't you give Ultra Challenges a visit here.
You may have to check on the website for pricing as these may have changed slightly from this year
You have 3 options to choose from to pay for your place for these Ultra Challenge Events:
Option 1- Charity Sponsorship
Pay a low registration fee and do a lot of fundraising for a chosen charity. The charity covers your event place cost.
Full Challenge– £15 reg fee and £595 sponsorship
Half Challenge– £10 reg fee and £395 sponsorship
Quarter Challenge– £5 reg fee and £245 sponsorship
Option 2- Mixed Funding
Lower fundraising target and you pay half the event place cost and the charity pays the other half.
Full Challenge- £99 reg fee and £299 sponsorship
Half Challenge– £64.50 reg fee and £199 sponsorship
Quarter Challenge-£39.50 reg fee and £119 sponsorship
Option 3- Self Funding 
You pay full event place cost when you register. No fundraising commitment, but you can you wish to!
Full Challenge-£198
Half Challenge– £129
Quarter Challenge-£79
Seasonal Walks
London Winter Walk – 28th/29th January 2023
https://ultrachallenge.com/london-winter-walk
Please visit the website to check up to date with the latest information on this event 
The Easter Challenge -1st April 2023
https://ultrachallenge.com/easter-challenge/

Choose your Ultra Challenge Trek to take part in: