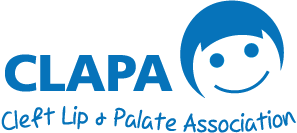 To get you in the mood for the festive seasons we would like to introduce our virtual runs for you to get involved in to support CLAPA. Check out our calendar below!
Virtual Santa Dash – anytime from now until 25th December 
Sign up here for the Santa Dash
Virtual Easter Run- 4th April 2021
Sign up here for the Easter Run
Virtual Charity Challenge- 27th September 2021 
Sign up here for the Charity Challenge
Registration fee: £25 (We ask for you to raise as much as you can)
That's not all…
The Virtual series has a special challenge attached and asks that you dress up in fancy dress suited to the occasion to complete it. All you'll need to do to earn the special challenge virtual medal is upload a picture of yourself at the end of your run in fancy dress, as well as proof of your completed 5K!
The Virtual Marathon Series is offering two prizes
1.    The first one is for the fastest time in fancy dress, become the world record holder for all of these events
2.   The second prize goes to the person who raises the most money for their chosen charity by date of  each challenge event. 
The Virtual Marathon Series will donate £250 to the charities chosen by the 2 winners and the winners will receive a running goodies pack from their partner, RunThrough, in the post.
To apply for the fastest runner you will need to enter your time through the Virtual Marathon Series portal and complete the 5K in fancy dress.
To apply for the highest fundraiser you will need to send an email to [email protected] with a link to your fundraising page no later than the date of the event.
If you have any questions or queries about these seasonal events, contact our Challenge Events Officer, Nicky Davis, at [email protected]. If you don't fancy doing a seasonal virtual run then take a look to see what other virtual runs we have on our webpage here.