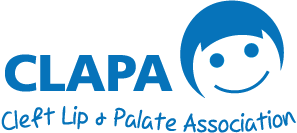 Dates:
19th-24th November 2020
11th-16th March 2021
4th-9th November 2021
Location: Morocco
Our charity challenge is to trek for four days through this ever-changing landscape and to climb to the top of the massive Chegaga Dunes, where we will witness the desert sun-rise. The days will be hot and the trekking will be tough, but 'Team GAC' with our unrivalled support will help all team members conquer this mammoth desert! Vista's as far as the eye can see combined with the pleasure of having the volcanic Anti-Atlas Mountains as our backdrop – need we say more!
With traditional Berbers as our guides we'll experience the delights of Morocco first hand, in addition to being mesmerised by the remoteness and solitude that the Sahara brings. If you want to take part in one of the most fantastic charity events but have limited time to take away from the UK, this most unique trek challenge is for you.
So join us as we conquer the Sahara!
Who to do it with?
Global Challenges are a challenge event company dedicated to creating life-changing challenge events for groups and individuals, who wish to raise funds for their chosen charity. We provide charity challenges for those who are seeking adventure, whilst contributing to a worthy cause. To find out more information, please visit their website here. 
How to pay?
Prices may vary but please take a look at Discover Adventures website for more information
If you have already planned your route and would still like to raise money for CLAPA then that's great and we would still love to hear from you, just fill out the form below or contact [email protected] (Challenge Events Fundraiser) or by phoning 020 7833 4883