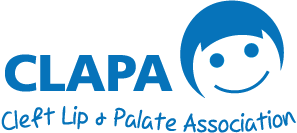 Date: 8th September 2024
Where: Newcastle, United Kingdom
The AJ Bell Great North Run is the world's biggest and best half marathon, with 60,000 runners taking on the route from Newcastle to South Shields each year.  It's famous for its inclusive atmosphere, unbeatable on-route entertainment, and warm Geordie welcome, not to mention the millions raised each year for worthy causes. From the rush of the Red Arrows flying overhead to the oggy-oggy-oggy chants, Great North Run magic can be hard to understand – until you've experienced it for yourself.
It doesn't matter whether you're running to beat your personal best, to raise some cash for charity, or simply for the pint at the end, you're guaranteed a run like no other – and a finish line feeling you'll never forget.
Why join us? You will be fully supported and provided with:
Fundraising support, materials, ideas and tips
Dedicated contact at CLAPA, who will give you one to one support all the way
An online network of fellow runners to provide support and advice
A top-quality breathable running vest
Sponsorship forms
How to apply for a CLAPA place?
Our CLAPA places are free and all we ask for is a minimum fundraising commitment of £250 (excluding Gift Aid). To be considered for a CLAPA place please complete an application here – apply here. Application will be considered based on the answer provide on the form only so please do completed as much detail as you can.
We also ask everyone interested in running for #Team CLAPA to apply for ballot place also, to maximise the number of people we can running to support the Cleft community in the UK. Visit the Great North run website to register for ballot reminders.
When will I find out if I have a CLAPA place?
Once the public ballot places are announced we will allocate the CLAPA places you will be contacted by email and asked to accept the place.
Do you have any training tips?
Check out our Half Marathon training pack that we have designed for you to help you prepare for your upcoming half marathon and for you to get some tips and tricks to help you run safely and at your best:
Nearly 2 hours passed and I could see the finish line, as I started, elated. The only difference being that I had aching legs (the last 2 miles took their toll) and I was 13.1 miles away. Mission accomplished, my first marathon was completed!' Ian Cross- The Great North Run runner
Any Questions?
If you have any questions about the marathon then please do contact [email protected] or phone us on 020 7833 4883