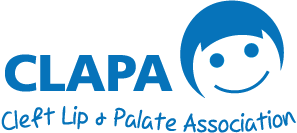 About the NHS Cleft Service
What is the Cleft Lip and Palate Service?
The NHS Cleft Lip and Palate Service provides specialist support and clinical care to people with cleft lip and/or palate and their families from diagnosis to adulthood. Adult patients who have received surgery in the past may return for further treatment at any age. Psychological support and genetic counselling are also available for families of people with cleft lip and/or palate.
There are 9 Cleft Services around the UK. Within these, there are individual Cleft Units (or Cleft Centres) within hospitals which are staffed by Cleft Teams. These teams of cleft specialists are sometimes called 'Multidisciplinary Teams' or 'MDT's, which means there are a number of specialists from different disciplines (e.g. plastic surgery, dentistry, psychology) all working together. These centres are supported by local cleft clinics around the region.
A Cleft Team should be made up of the following cleft specialists:
Cleft Surgeons
Paediatric Anaesthetists
Specialists in Paediatric Dentistry
Consultant Orthodontists
Specialist Speech and Language Therapists
Consultant Paediatricians
Consultant ENT (Ear,Nose & Throat) Surgeons, Audiological Physicians and/or Paediatric Audiologists
Consultant/Clinical Nurse Specialists (sometimes called a 'Cleft Nurse')
Clinical Psychologists
Consultant Restorative Dentists
Consultant Clinical Geneticists
The specialists in each team, as well as where they are based and what they do, will vary from place to place.
Contacting a Cleft Team
Like most NHS specialist services, Cleft Teams usually need a referral from another service like a GP or midwife in order to take on new patients.
Newly diagnosed babies, and expectant parents who have just received a diagnosis, should be referred to their nearest Cleft Team very quickly, usually within 24 hours.
Older children with a late diagnosis of cleft palate may get a referral from their GP.
Adults or anyone who has left the service will usually need to get a referral from their GP or dentist for further specialist treatment. More information.
Visiting your Cleft Team
Help with Costs
CLAPA is not able to fund travel or accommodation costs for healthcare.
The NHS has a 'Healthcare Travel Costs Scheme' which can help those struggling with the costs of travelling to their Cleft Team. This is part of the NHS Low Income Scheme. There is specific information for families in Scotland and Northern Ireland.
The Ronald McDonald House Charity has a number of houses near children's hospitals around the UK where families can stay while their child is having treatment. If there are none available, it's worth contacting your Cleft Team or the hospital admin team to see if they have links with local hotels or other accommodation providers who may be able to give low or no-cost accommodation to families like yours.