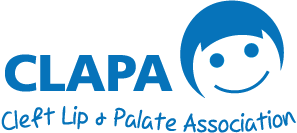 Telling Friends and Family
Once parents have come to terms with their child's diagnosis, their thoughts often turn to how to explain the diagnosis to friends and family.
"After speaking to CLAPA, I printed off some photos of cleft babies and tried to explain things to [2-year-old] Noah in simple terms. "You're going to have a little brother and he might look a bit like this," I said, trying to sound upbeat. He studied the images curiously and didn't look distressed at all. But I knew the test would come once the baby had arrived. Aside from Noah, we knew we had to prepare our loved ones too, so it wasn't a shock when he was born. "I want them to celebrate his arrival, not pity us," I said. So Alex and I agreed it was best to share the news sooner rather than later.
When we'd been expecting Noah and were told he might have Down's syndrome, we'd kept it to ourselves as we didn't want to worry everyone. But as the pregnancy progressed, I'd found it tough and could have done with support. I started by calling round our nearest and dearest. Some took the diagnosis better than others. There were lots of questions and I tried to answer as best I could, although I still didn't understand it myself, really. "He's perfectly healthy, apart from this," I explained. "And so am I." After that I decided to post the 4D scan of our baby on Facebook, as an easy way to spread the news. The response was amazing – calls, emails, comments – and all overwhelmingly positive. People just wanted to know how they could help."
– Joanne
How much – and who – you will want to tell will depend entirely on you and your personal situation. Some will want to reach out straight away to get support from people in their life, while others will want to wait until they have firm answers to the questions that will inevitably follow news like this.
Healthtalk.org interviewed a number of parents about their experiences of diagnosis and how they dealt with telling other people. You can watch videos of these interviews and read their findings on the Healthtalk website.
You may find it helpful to link to CLAPA's photo gallery of babies and young children, or to our 'What is cleft lip and palate?' section.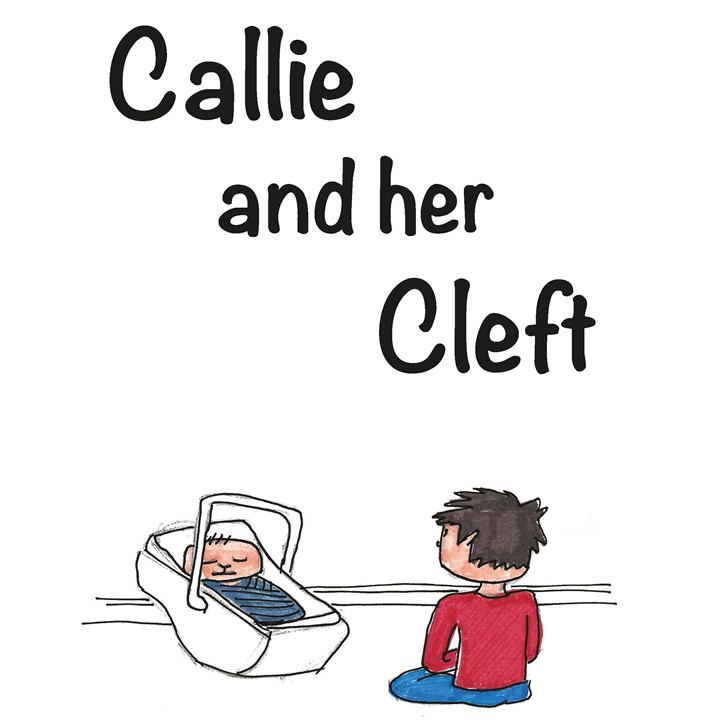 Callie and her Cleft
CLAPA has a new book available called 'Callie and her Cleft' developed by Nottingham Children's Hospital. It's aimed at siblings of children with a cleft to help them understand what to expect.
The Birth of your Baby
Unless your baby has issues other than their cleft, things should not need to be any different when you give birth. You should not need to be separated from your baby in their first hours, and in all likelihood the only thing that will be different about your experience of giving birth will be your baby's cleft.
If your baby has a cleft lip only, you may still breastfeed as long as the shape of their cleft will allow them to form a seal around the breast.
Your baby may have a cleft palate as well as a cleft lip. You may still be able to breastfeed, but in most cases your Cleft Nurse Specialist or a feeding specialist will have to show you how to feed your baby using special bottles and teats. You can use this as a way to supplement breastfeeding, or as a replacement. This can mean you'll have to stay in the hospital for a little longer than anticipated, as they will want to make sure your baby will be able to feed properly before sending you home.
Read more about feeding a child with a cleft.
What do I need to have ready?
This depends on what your baby's feeding needs will be, so it's hard to say for sure before birth. You may need to use special bottles and teats like those sold by CLAPA to feed your baby, but you will only find this out once they are born and the Cleft Nurse Specialist has conducted a feeding assessment.
CLAPA provides some of these specialist bottles and teats, including MAM and Dr Browns. We send a free 'Welcome Pack' to new parents who contact us, but we can only do this once the child is born and a feeding assessment has been carried out.
It's understandable that you'll want to get everything in place before the arrival of your baby, but if you spend money on feeding equipment you may not be able to use it once your baby is born. In all cases, if you have questions or concerns, we advise you to get in touch with your Cleft Nurse Specialist.
If you already know that you'd like to express and/or bottle feed, see our kit lists put together by two mums of babies with a cleft lip and palate.
Do you have any suggestions for things to include here? Let us know in the comments or by getting in touch directly.