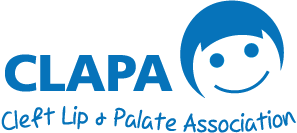 Thanks to recent technological advances, many NHS hospitals and Cleft Teams now offer a 3/4D scan to parents with an antenatal diagnosis of cleft lip. Once you're put in touch with your Cleft Team, ask if this is something they'd be able to provide.
If this is not available in your area, you may be able to have a free or discounted 3/4D ultrasound scan at one of several private ultrasound centres around the UK. Please note: this is a service provided by some private ultrasound centres, and is not paid for by CLAPA or the NHS. Unfortunately, there is no guarantee you'll be able to get a free or discounted scan in your area. If you represent an ultrasound centre providing free or discounted scans to parents with a cleft diagnosis and would like to be added to this page, please email [email protected] with details of the service offered and the areas you cover.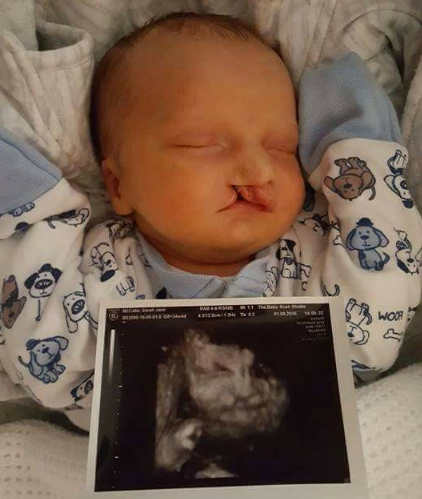 What is a 3D/4D Scan?
3/4D scans can provide more detail than a regular 2D ultrasound such as the one you would have had when the cleft was diagnosed. This can help expectant parents to get an idea of what their child may look like when he or she is born, and being able to see the 'whole baby' in this way can help with easing some of the distress that may be experienced after a diagnosis.
"We've just been for our 4D scan at this is my: health screening & ultrasound centre, provided in conjunction with CLAPA. It was an amazing experience to see our little one in such detail being a little monkey by hiding it's face! The staff were lovely, very supportive, informative and very patient. It is a wonderful service that you provide for CLAPA and great use to us parents whose babies have a cleft. Thank you very much."
– Alison
"We went for a 4d scan at this is my: health screening and ultrasound centre, at the end of May, the scan was very special to us as our baby has cleft. The centre was recommended to us by the cleft team. This was a chance for us to see the extent of the bilateral cleft and asses the palate to see if there was one visible, we had great support from our local hospital and we was a little nervous to go private but the staff at This is My were fantastic and made us feel very comfortable and explained everything they were looking at. THANK YOU SO MUCH."
– Shaneen
Which type should I get?
The only difference between these is that 3D scans take still images, and 4D scans show moving images which you may be able to take home as a DVD (though this often costs extra). These images will often be sepia-coloured (yellowish) as this provides the sonographer with a better picture.
PLEASE NOTE: Due to the nature of these scans, your sonographer may be able to see more detail than in a regular 2D scan, or see your baby from a different angle, and as such you may receive a different diagnosis to what was given during your 20-week scan. Please be aware of this when you book, and take any questions you have following your scan to your Cleft Team who will be able to help.
Centres Offering Free or Discounted Scans (By Area)
Kent
Spire Alexandria Hospital offer free scans to parents treated by the South Thames Cleft Service.
They do not mention the free scans on their page as they will only accept referrals from the South Thames Cleft Service. Ask the cleft team how you can get an appointment booked.
Bucks & Essex
The Baby Scan Studio offer their Baby Basic 4D package, which is a 30 minute appointment including 10 black and white printouts in 4D. If you've received a cleft diagnosis, you can call the main office on 01628 486264 to book a free appointment. Find out more on their website.
The Marlow Clinic, Marlow, Buckinghamshire: 01628 486264 or 08445 560733
The Baby Scan Studio, Colchester: 01628 486264
Gilmour Piper Clinic, Ipswich, Suffolk: 01628 486264
Gloucestershire

Early Life Ultrasound Centre offer half price 3D and 4D scans for parents whose babies have been diagnosed with cleft lip. We are located in Cheltenham, Gloucestershire. Contact 01242 300810 if you would like to discuss anything with us or visit https://www.earlylife.co.uk/
Midlands/Stafford Area
Babyvision Ltd will take any parents from the Midlands/Stafford area and their centre is on the outskirts of Shrewsbury. Give them a call once you have had your diagnosis or any time before your baby is born and you will be advised on the best time to have the scan.
North West/Lancashire
This Is My: previously had centres in Manchester and Hull which offered 3D/4D Scans to parents in the area for free, but they have recently had to discontinue this service at these centres. Expecting parents in this area can, however, travel to the centre in Leeds (see below – Yorkshire and Humberside), where they will be happy to offer a free bonding scan.
Take A Peek 3D provide a free 3D scan if a cleft has been detected at a hospital scan at 20 weeks. Based in St Helens.
Yorkshire & Humberside
This Is My: Health Screening and Ultrasound Centre, formerly known as the Leeds Screening Centre, offers parents living in the Yorkshire & Humberside region with an antenatal diagnosis for cleft lip a half price 4D scan for £60. Their Bronze package includes consultation, ultrasound 4D scan, 2D fetal growth and development scan, and black and white photos, with colour photos and images on a CD costing a small extra fee.
Wiltshire, Oxfordshire, & Berkshire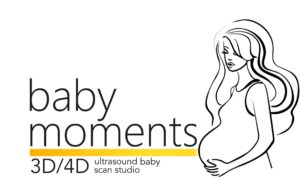 Baby Moments Clinic in Didcot offer half price 3D and 4D scans for parents whose babies have been diagnosed with cleft lip at a hospital scan at 20 weeks.
You may also wish to try the Baby Scan Studio in Marlow, Bucks: 01628 486264 or 08445 560733
None in your area?
Ask your Cleft Team if they can offer this at a local hospital, give you a referral to a private centre, or get in touch directly with a local centre to see if they offer a free service to expectant parents who have received a diagnosis of cleft.
Unfortunately, as this is something private ultrasound centres offer voluntarily, many areas are not covered and as such not everyone will be able to receive a free or discounted scan.
Want to add your clinic to the list?
If your ultrasound clinic runs free or discounted services for parents with a diagnosis of cleft, please email [email protected] and we would be happy to add you to this list.