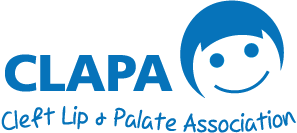 One-to-one support for young people born with a cleft from people born with a cleft
The Cleft++ Mentoring Service uses a specialist online platform to safely connect 12-17-year-olds born with a cleft to a trained mentor. These mentors are young adults born with a cleft, so they can draw on their experiences to offer personalised support.
Please note that sign-up forms will be processed in January 2024
There are lots of ways a mentor could help support you with what's going on in your life, including:
helping you to develop coping skills in dealing with setbacks and challenges
giving you a space to talk about cleft-related challenges and how to handle these
help you feel understood and know that you belong to a community of people affected by cleft
Practising and developing your communication skills
showing you support networks and resources that might help you
Read on to find out more and sign up today.
Jump To:
This new mentoring project is so needed. It aims to link young people with a cleft with trained mentors for tailored advice, guidance, and support with navigating growing up 'different'- Danielle
How It Works
Step One: Sign Up
Fill in the simple Cleft++ Sign-Up Form.
Note: Because this service has just launched, it will take us a little longer than usual to get back to you. Don't worry; your application is safe with us!
Step Two: Pre-Mentoring Session
We'll invite you to a Pre-Mentoring Session, usually held on Zoom. If Zoom doesn't work for you, we can find a better way to suit you.
In this session, you'll learn about the mentoring journey and will be able to discuss the things you would like to talk about with your mentor and how we can support you to get the most from the experience. This will help CLAPA to match you with the right mentor.
Step Three: Cleft++ Pack
We will send you a Cleft++ Pack, which will include information, a welcome survey and a mentoring agreement for you to look over.
Step Four: Join Brightside
You'll be invited to join an online mentoring platform called 'Brightside', where you'll be matched with a mentor.
Step Five: Start Chatting!
When you're ready, you can create your personal avatar and start talking to your mentor through Brightside.
All your conversations with your mentor will take place on this secure platform. This way, you can communicate with your mentor at a time that suits you, and CLAPA staff can work behind the scenes to make sure everyone stays safe.
You might want to talk about…
Going through surgery
Dealing with negative comments
Taking time off school for appointments and surgery
Moving from children's to adults' services
You will need to set aside no more than an hour per week to message your mentor, and you can fit this around your schedule. Your mentor may be working or studying full-time but will aim to reply to your messages within three days. We suggest you aim to send at least one message to your mentor each week, but more would be great if you can.
You can choose how long you'd like to be mentored, but we'd recommend twelve weeks to get the most from your experience.
The support that this programme will provide for young people affected by cleft will be immeasurable – Lucy
About Cleft++ Mentors
Cleft++ Mentors are CLAPA volunteers born with a cleft and aged 18 to 25.
All of our mentors complete mentoring and safeguarding training and have an enhanced security check (either from the Disclosure and Barring Service (DBS), or the Protecting Vulnerable Groups (PVG) service).
Your mentor will support you by sharing their experiences of growing up with a cleft, listening, and offering helpful guidance around setting goals and moving forward.
CLAPA's mentors are not experts or trained counsellors; they can't provide advice about medical treatments or provide mental health support. If this is the kind of support and advice you need, we can help you get in touch with your Cleft Team or GP.
Sign Up
We ask some important questions on our sign-up form to make sure mentoring is the right service for you. If we think you might need a different service to help you, we can help you get in touch with your Cleft Team or GP.
We will also ask for consent from a parent or guardian if you're under 14.
Places for this service are limited, so even if you fill in the signup form, we can't guarantee a place. We will contact you once your place is confirmed.
If you are a professional working with a young person who could benefit from Cleft++, please send them the link below and encourage them to sign-up!
Frequently Asked Questions
Please click on the questions below to reveal the answers.
For Young People:
How will you choose a mentor for me?

We will choose a mentor based on your answers in the signup form about the kind of topics you'd like to discuss and the concerns you'd like help with. We will ask you what goals you'd like to achieve through mentoring, and your mentor will be chosen to help you reach these goals.
I don't feel like I need 12 weeks of mentoring. Can I still be matched with a mentor?

We would strongly encourage you to chat for the full length of the programme, but we won't force you! If you get what you need from mentoring sooner than 12 weeks, we'll just ask you to complete a form to tell us about your experiences.
My mental health is affecting me at the moment. Can I still be mentored?

Yes. It's important to understand that mentoring is not a mental health service, nor can it replace counselling or psychological support. However, if you do have a mental health condition, mentoring can run alongside any other support. Please let us know how your mental health issues affect you and what support you may be receiving.
Is everything I say kept private between my mentor and me?

Mentors will report back a general summary of your conversations to CLAPA. Only CLAPA staff who have been trained and have a background check can access these reports. Conversations are confidential (between you, your mentor, and CLAPA) except where there is a safeguarding concern about serious harm to you or someone else. In this case, we may need to involve others, such as your parent, GP, and/or local social care team.
What happens at the end of the sessions with my mentor?

At the end of a mentoring relationship, you'll be asked the same questions you were asked before you started, and you'll be asked whether you achieved what you set out to achieve.

You may have mixed feelings when you've completed all your sessions with your mentor. You and your mentor might feel sad that the relationship is ending, which is quite normal. It may be that there are still problems or difficulties that you're facing. We hope the sessions you have with your mentor will allow you to feel more confident about dealing with those situations when the mentor is not there, and we also hope that the end of mentoring will not be the end of your relationship with CLAPA. There are other opportunities to get involved which can offer you further support to help you reach your goals.
Can I sign up for mentoring again in the future?

Yes! If you'd like to return to mentoring in the future to talk through some new goals or other concerns, you'd be very welcome to sign up again.
For Parents & Carers
How does CLAPA make sure mentoring is done safely and securely?

There are lots of ways we can help keep your child safe while receiving mentoring.

All the volunteers are trusted and trained by CLAPA staff. They receive regular support and supervision and have a point of contact at CLAPA if they have any concerns.
Only CLAPA Staff with safeguarding training and appropriate background checks can access the platform; CLAPA has strict policies and procedures about which staff can access any data about children and young people.
CLAPA can check the full text of conversations on the Brightside platform at any time. During the mentoring, we will check conversations to ensure they are appropriate.
Brightside is a platform created specifically for mentoring programmes like this. Safeguarding the welfare of young people is built into all its policies and processes.
There are specific 'stop words' that will freeze messages until a member of CLAPA staff can review the content.
Will you tell me what my child discusses in the mentoring sessions?

It's important that young people taking part in this programme feel able to express themselves openly and honestly. For this reason, we will not share what is being discussed in conversations with mentors unless we have a safeguarding concern (e.g., we are worried about someone's safety or well-being).

Please rest assured that CLAPA has strong safeguarding policies and procedures and will take all necessary action to ensure your child remains safe while receiving support from us.
For Professionals (teachers, GPs, etc.)
I work with a young person born with a cleft – how can I refer them to you?

We welcome referrals from professionals. If you work with a young person who you feel would benefit from our mentoring service, please share this page directly with the young person and their parent.
For more information about this and other young people's services, please contact Children and Young People's Coordinator Claire Evans at [email protected].