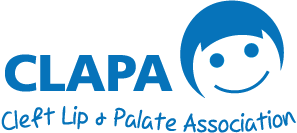 CLAPA's Services
Here, you can find information on our support services for the entire community, as well as services targeted at parents and families, children and young people, and adults with a cleft.

CLAPA's vision is a society where having a cleft lip and/or palate is no barrier to achieving your desires and ambitions. Making sure that families and individuals affected by cleft all around the UK are well-supported is a vital part of achieving this vision.
Here, you can find information on our support services for the entire community, as well as services targeted at parents and families, children and young people, and adults with a cleft.

For Everyone
An annual Awareness Week in May which sees fundraising and awareness-raising events taking place across the country, from bake sales to sponsored walks and treasure hunts! This is a chance for everyone in the CLAPA Community to start a conversation about cleft with their friends, family and colleagues – together we can make ignorance and stigma a thing of the past.
Unique information on all aspects of cleft lip and palate, from diagnosis through to adulthood.
Personal stories and photos from a wide variety of people with and affected by cleft .
The CLAPA Community, bringing together people affected by cleft all over the UK in the spirit of mutual support.
The CLAPA Conference, a unique event held in the autumn every year. It brings together parents, patients, health professionals and everyone with an interest in cleft lip and palate on an even footing to share everything from personal stories to updates on national research programmes. The conference moves around the UK to make it more accessible, and you can also attend online by watching the livestream and joining the discussion.
CLAPA is the voice of people affected by cleft in the UK. We work hard to represent your interests on national boards and committees, and conduct regular surveys to ensure what we do is rooted in the needs of our community.
A variety of volunteering opportunities from working at residential weekends to providing one-to-one support. CLAPA offers full training and ongoing supervision for these roles, and encourages the personal and professional development of our volunteers.
Information about the latest research into cleft and opportunities to take part in studies and programmes all around the UK.
For Parents
For parents and carers of a child with a cleft, CLAPA is a link to the rest of the UK cleft community, and the practical and emotional support we provide goes above and beyond what is available within the NHS. Our aim is to work with families and the NHS Cleft Services to give parents and families the best possible support from the moment of diagnosis.
Unless there is a family history of cleft, new parents are often unaware of the condition and they may find the diagnosis shocking or distressing, especially when confronted with the fact that their child's first year of life will include surgery. On a practical level, a cleft palate and occasionally a cleft lip can prevent a baby from forming a vacuum with their mouth, meaning they cannot suckle successfully from a breast or bottle.
Our Parent Support Services include:
Providing specialist bottles and teats to allow parents to feed their babies. These orthodontic teats are specially developed for use by babies with a cleft, and the bottles can be gently squeezed so that babies do not have to struggle to suck the milk through. They are available in our online shop and can also be purchased over the phone.
A network of intensively trained volunteers known as Parent Supporters who offer one-to-one emotional and practical support and advice to new parents.
Reliable and sensitive information on all aspects of raising a child with a cleft.
Local events for families run by regional staff and CLAPA Branches
Happy Faces support groups organising regular informal meet-ups for local parents and carers
Access to our online Support Groups including our lively and active Facebook community
For Children and Young People
Our Parent Support Services are designed to help parents give their baby the best start in life by promoting confidence about cleft that can be passed on to friends, family and their local communities.
As children with a cleft grow older, we aim to build on this foundation by providing them with safe spaces to talk about and explore their feelings about having a cleft, and to meet others like them locally to form supportive friendships. We consult with children and young people as often as we can to ensure that as a charity we are providing them with everything they need to grow into healthy, confident adults.
Our Children and Young People's Services include:
Regular 'Youth Forward' e-newsletters for under 18s packed with information, advice and articles by other young people.
Unique information aimed at 13-18 year olds to help them to take charge of their care.
Children and Young People's Council made up of 9-17 year olds from all around the UK who meet regularly to discuss issues that are relevant to them and their peers, and to act as a voice for other children and young people with a cleft.
Biannual Residential Weekends designed to help young people build confidence, have fun, and meet other young people with a cleft to share stories, advice and friendship locally.
Access to a moderated Facebook Group for young people under 18 with a cleft where they can talk about any issues they are having in a safe and secure environment.
Events put on by regional CLAPA staff and volunteers where young people can meet others like them and have lots of fun at the same time. Past events have included climbing, trampolining, go-karting, bowling, outdoor adventure courses, you name it!
Campaigning to raise awareness and visibility of clefts to fight the stigma, including targeting schools to stamp out ignorance.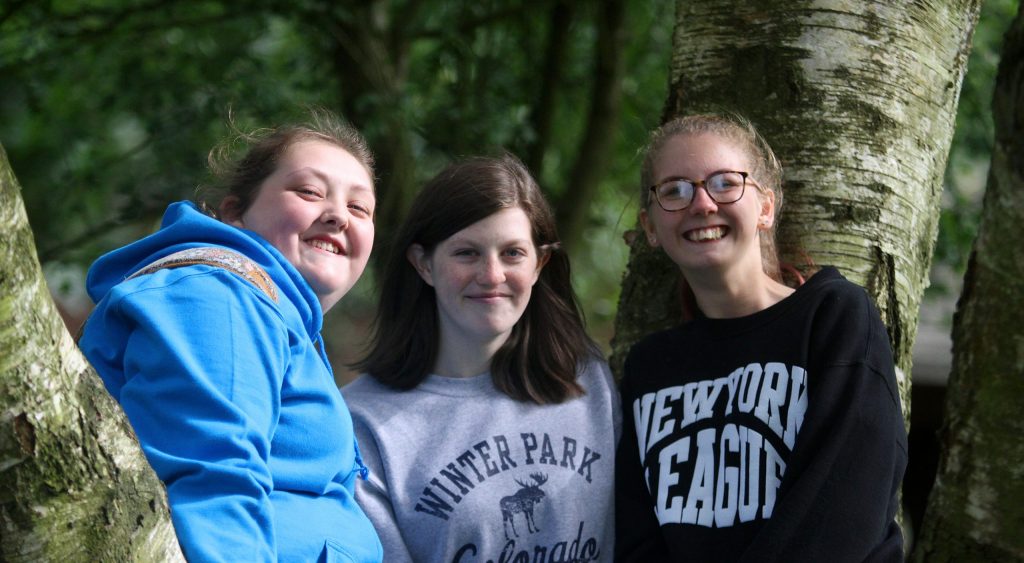 For Adults born with a Cleft
Before the reorganisation of cleft services following the 1998 report by CSAG, many adults had received substandard surgical care and support, and had been underrepresented by CLAPA when it came to campaigning for needs and issues that were specific to them.
Since 2008 we have made a commitment to extend our services for adults born with a cleft, and this is something we are still developing.
Our services for adults born with a cleft include:
Peer Contacts providing one-to-one support to adults who may be struggling with some aspect of having a cleft.
Adult Voices Council, a group made up of a diverse range of adults born with a cleft who can act as the voice of their peers and represent their needs and interests. This group meets quarterly to discuss any issues that come up and to provide feedback and suggestions to CLAPA on ways in which we could improve our services for adults.
Access to a support group on Facebook for adults with a cleft, where stories and advice can be shared in a safe and moderated environment
Support for adults looking to continue treatment, including information on how to go about this and what is available.
A photo gallery which is currently in the works. Like our very popular photo gallery of babies and children with a cleft, this gallery will show adults with a cleft at different stages in their lives and will also include before/after surgery photos.
Personal stories, including accounts of surgery, from adults with a cleft lip and/or palate.