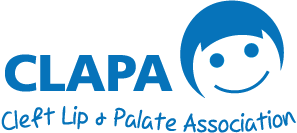 Regional Coordinator Project
The Regional Coordinator Project was piloted in 2011 and ran until March 2020.
Made possible through grants from the Big Lottery Fund, this project aimed to help people born with a cleft feel more able to cope with any challenges they may face as a result, and to help their families feel better able to support them in turn.
We met these aims by employing Regional Coordinators in three regions in England to be a local point of contact for people affected by cleft and to create and run local events and support services.
The pilot project in 2011 and the first four years of this project were independently evaluated by the Centre for Appearance Research, and the final three years were evaluated by Arrivo Consulting. This evaluation work was paid for by our grant from the Big Lottery Fund.
You can read the final evaluation report for 2017-2020 here, and further reports are linked at the end of this page.
We've also summarised the outcomes listed in this report below.
Project Outcomes
Here, we have summarised outcomes from our Regional Coordinator project which funded activities and services from March 2017 to March 2020 in the East of England, South East England, and Central England (East & West Midlands) regions.
Children and Young People
The table below shows the outcomes we measured for children and young people (CYP) born with a cleft who took took part in events in these three regions.
Year One
(2017/18)
Year Two
(2018/19)
Year 3
(2019/20)
CYP attendees at adventure days & residential weekends
95
122
118
CYP attendees at general family events
Not collected
252
147
CYP attendees who said they felt more confident
Not collected
70%
80%
CYP attendees who said they felt less isolated
Not collected
91%
89%
CYP attendees who said they felt more positive about themselves
Not collected
92%
90%
How did these events help?
"Having fun without having to worry about my appearance."
"It makes me feel like I'm not different. I'm more normal because I'm around people with the same thing as me. I'm not the only one with a cleft lip."
"CLAPA has made me braver. I was so nervous before as I had never met anyone else [like me]. It has made a real change in my life and how I look at myself. […] I used to think I was weird and ugly, whereas now I can look at myself and say I like what I see!"
Ongoing engagement = better support
Many children attended multiple events, suggesting that they recognised and valued the impact of their participation. The evaluation data also suggested that children benefited from this more intense level of engagement, with children who attended more than one event able to identify how the impact of their involvement carried over into other aspects of their lives.
"It boots up my confidence every time I come."
"I get more confidence and new friends whenever I do something with CLAPA."
Adults born with a cleft
The focus of this project when supporting adults was on developing the Peer Support Service.
Over the three years, it supported 47 adults born with a cleft.
"[My peer supporter] was amazing. He literally called me to chat for about an hour one time and I was so comfortable with him. We discussed various issues and more than what I initially contacted for. I can't say I am fully ok. But I definitely have a more positive outlook on my life going forward thanks to [him]."
In year 2 of this project, CLAPA received funding to research and develop new services for adults born with a cleft. You can read more about this work as part of our Adult Services Project.
Parents, Carers and Families
The table below shows the outcomes we measured for parents and carers (P&C) who took took part in events and/or accessed support services in these three regions.
Year One
(2017/18)
Year Two
(2018/19)
Year Three
(2019/20)
Family events run
15
15
15
Attendees at these events
800 (approx)
870
741
P&C feeling they were better able to cope with cleft-related challenges
94%
92%
94%
P&C reporting increased confidence in supporting their child
94%
95%
94%
P&C feeling they had access to a local support network
97%
96%
91%
In this time, 119 people also accessed the Parent Support Service.
We found that even when parents and carers had less intensive involvement with CLAPA's services, the knowledge that they did have access to a local community when they needed it was a great source of comfort and gave them confidence that they would be able to support their child with whatever lay ahead.
Quote from a parent:
"Myself and my partner now feel that (thanks to CLAPA) we are part of a community as opposed to feeling isolated and alone in our experiences of cleft, our worries and concerns for the future.
"Thanks to CLAPA we are able to access support networks of other parents through the Facebook page, CLAPA events and parent support volunteers. We have learned about positive attitudes, answers to give to cleft related questions from others and our child, resources such as books that will help us to support our child to understand her condition and feel more positive about it.
"This has been really vital to our wellbeing and in turn, our ability to be supportive to our daughter who was born with cleft. For our daughter we hope that meeting other children with cleft will help to normalise it and CLAPA events like the young people's residentials will support her resilience and ability to develop strategies to help deal with any anxiety around her condition that may arise as she grows up. She will hopefully have a support network of children / young people too.
"All in all, getting involved with CLAPA has been invaluable!"
Volunteers
Volunteers, nearly all of whom had a personal connection to cleft, were vital to the success of this project.
Year One
(2017/18)
Year Two
(2018/19)
Year Three
(2019/20)
Number of active volunteers at the start of each year
95
89
86
New volunteers recruited in the year
15
23
14
Evaluation from volunteer training events in 2019/20 found the following:
100% of volunteers said they felt valued as a volunteer
85% said that they had gained skills and experience through volunteering which were useful in other areas of their life.
95% said that they had gained confidence as a result of their volunteering involvement
Volunteers are central to this service delivery model, but around the UK the voluntary sector is finding that volunteers these days have much less time to take on roles and associated training due to their growing work and family commitments.
We believe it's important that volunteers who do get involved are well-trained, well-supported, and find meaningful volunteering work which uses their skills and experiences appropriately, so over this period we've changed how we recruit and train volunteers to make it simpler, more targeted and more efficient for everyone involved.
Feedback from Cleft Teams
The 5 Cleft Teams in these regions were positive about this project and believed it was a success. As one clinician said, "Medical teams cannot provide the sense of community and belonging that CLAPA does. It normalises experiences for cleft patients as it connects them as a group and offers them spaces and forum to meet and exchange. This is crucial to their well-being and extensively used by our patients."
Looking to the Future
We learned a huge amount over the course of these projects, and we're so proud to have been there for thousands of families and individuals with the support they needed.
For a small charity like CLAPA, this funding from the Big Lottery Fund allowed us to extend our reach far beyond what it was before and provide three regions in England with a brilliant local cleft community. We were also lucky enough to get funding to replicate the success of this project in Scotland.
Our ultimate ambition was always to extend this across the UK so everyone would have equal access to services like these, and to try to plug these gaps in the meantime we recruited staff at 7-hours-per-week to cover the four remaining regions. We wanted to build up these posts until everywhere in the UK had the same high level of support, but with extra funding becoming harder to secure every year, we soon realised this would likely never be possible. Most of CLAPA's funding comes from the UK cleft community, and with grants from Trusts and Foundations never more in demand, there will always be a limit on how much money we can pull in to fund our work.
We don't believe the services someone receives should be restricted because of where they are in the UK. We want our work to be accessible and inclusive to all, and, crucially, we want it to be sustainable so the cleft community can count on it for years to come.
When funding for this project came to an end in March 2020, the coronavirus pandemic forced us to put many of our ongoing plans on hold. Now, as we look to the future, we're looking at how we can make sure the best parts of this project persevere through all the challenges that lie ahead.
Evaluation Reports
England, 2017-2020
Final Evaluation Report (2017-2020)
Cleft Community Regional Support Project (2018/19)
Cleft Community Regional Support Project (2017/18)
Scotland, 2016-2018
CLAPA Scotland RC End of Project Report
CLAPA Scotland RC End of Year Three Report (2018)
CLAPA Scotland RC End of Year Two Report (2017)
CLAPA Scotland RC End of Year One report (2016)
CLAPA Scotland RC Inverness Focus Group report (2016)
England, 2013-2016
England End of Year 4 Evaluation Report (2016)
England End of Year 3 Evaluation Report (2015)
England End of Year 2 Evaluation Report (2014)
England End of Year 1 Evaluation Report (2013)
England Pilot Project, 2012