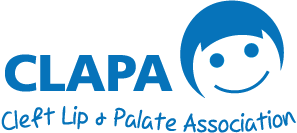 [PAGE UNDER CONSTRUCTION]
SLUMBRS2 study is commencing during a global pandemic. We want to make sure that you feel confident and comfortable taking part in the study. We have taken the following steps to make sure the study can be conducted as safely as possible.
Study documents – to let you know about the study we have prepared a Participant Information Sheet (PIS)(maybe hyperlink to PIS if possible). This document will tell you about the study in greater detail and will allow you to make a decision about participating in the study. Normally, we would give it to you on paper while you attending clinic or send it to you by post. Due to the pandemic, instead of giving it to you on paper, you will have an option to receive it via email. It is your decision of how you wish to receive the PIS, just let your cleft team know.
Informed Consent (hyperlink to the form)– before you begin your participation in the SLUMBRS study, we will ask you to give informed consent. You will have a conversation with a cleft nurse who will confirm if you are happy to take part and will answer any questions you may have. Typically, this process would be face to face during home or clinic visit. To make sure we can continue with the study and to protect the health and safety of staff and participants we have permission to conduct the informed consent conversation via the telephone or a video call.
Study forms and questionnaires – when you are a study participant there will be some forms and questionnaires that we would like you to complete. Ordinarily, those would be given to you on paper to complete. However, if you would prefer not to receive paperwork from us please let your cleft team know and they will send you those documents via email to complete on your computer. We will then ask for the completed forms to be sent back to the cleft team via email.
Study equipment – as part of this study you will be given an oximeter, a machine that will measure oxygen concentration in your child's blood. Machine will be given to you by a cleft nurse. Oximeter will have been disinfected by the cleft team before getting to you. Oximeter will be inside a plastic box which will be clean as well and it will be easy to clean again after you receive it if you wish to do so.
Oximeter sensor – along with the oximeter you will receive 2 sensors which are to be plugged into the oximter and placed on your child's foot. Sensors are single use and you will receive them in an unopened packaging.