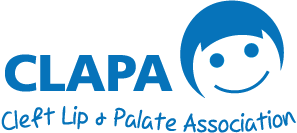 Side Lying and Upper airways Maintenance in Babies Requiring Surgery for cleft palate (SLUMBRS)
The SLUMBRS II Study aims to find out whether it is better for babies with a cleft palate to sleep on their side or on their back.
Recruitment for the study is now open.  For a list of Cleft Teams which are currently "open" for recruitment please see our Join the Study page.  If you would like to participate in the study please contact your cleft team.  If your Cleft centre is not currently open then please check back soon for more updates.
If you have any questions about the study or would like to know more, please get in touch via [email protected]
SLUMBRS II Q & A with Professor Iain Bruce
Watch the video below to find out more about the study and how you can get involved.
This Q&A was recorded on Facebook Live on Thursday 29th July 2021. Please click CC for subtitles.
Newsletters
SLUMBRS II E-Zine: Issue 1, May 2022 (PDF)
SLUMBRS II ezine ISSUE 2 August 2022 (PDF)
SLUMBRS II ezine ISSUE 3, May 2023 (PDF)
SLUMBRS II ezine ISSUE 4, June 2023 (PDF)
About the SLUMBRS II Study

The study is now open for recruitment. Check if your Cleft Team is currently looking for participants.