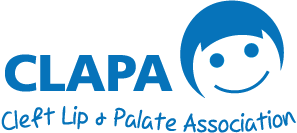 Joining the Study
Recruitment for the study is now open.
In order to participate in the study you must meet the following inclusion criteria:
• Infants diagnosed with an isolated Cleft Palate under the care of a collaborating cleft centre listed below
• Infants who are 3 to 5 weeks of age when monitored
• Parents willing to give consent and able to complete study procedures
The Cleft Centres are opening gradually for recruitment into the SLUMBRS II study.  If your centre is not listed then please check back soon for more information.
Bristol – open for recruitment
Leeds – open for recruitment
Manchester – open for recruitment
Newcastle – open for recruitment
Salisbury – open for recruitment
Cambridge – open but not recruiting
More Cleft Teams will be opening soon – please check back regularly and keep an eye on our social media/newsletters.
If you would like to join the study, please contact Sharon Williams, Senior Clinical trials Coordinator on
Email: [email protected]
Phone: 0161 276 5606
Sharon will provide you with a detailed participant information sheet and answer any questions you may have about the study.