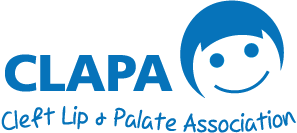 Please Help us to #SaveCLAPA
Update: March 2023
Thanks to your incredible efforts, we've raised £100,000! But we still need your help – read the update from our Chief Executive.
A letter from our Chief Executive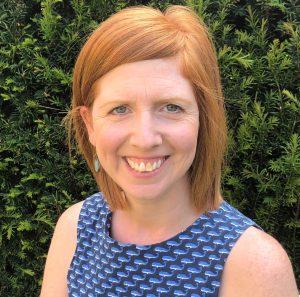 CLAPA – the UK's only national cleft support charity – urgently needs your help.
In my twelve years at CLAPA, I've seen plenty of ups and downs when it comes to our finances, but I've never seen anything like this. Since the pandemic, the number of people fundraising for us has been cut in half, and it isn't bouncing back.
We don't have government or NHS funding to fall back on. We've already cut our budget to the bone by moving online, stripping back our office and going part-time. There's nothing left to cut that won't have a catastrophic impact on our precious services.
The prospect is chilling. I don't want to think about what kind of difficult choices I'll be faced with to make sure this wonderful charity is still here next year.
CLAPA is the only supplier of cleft feeding bottles in the UK; much of our stock is made especially for us. I don't know how we're going to be able to keep this service affordable. I don't know how we can keep supplying the free Welcome Packs that give hope and comfort to so many new families struggling to feed their babies.
With the NHS still reeling from the pandemic, I don't know how we can continue to keep up with the demand from desperate families and adults in need of answers and a supportive community. We've worked so hard to be in a position to fight for you, to be in your corner throughout your cleft journey, and now all of this is under threat.
It breaks my heart to ask like this – I know that so many are struggling at the moment. But I believe you have a right to know what's happening so you can help us turn it around.
If you believe in a brighter future for the UK cleft community, I need you to step up and shout about it. I need you to tell your friends, family, neighbours, and colleagues, and ask them to help us. CLAPA needs you to tell your story and fundraise. And if you can, we desperately need you to make a regular donation of any amount to give us the kind of steady, reliable income that will secure our future.
Our volunteer Board of Trustees have already started reaching out to their own networks. Our Patron, Carol Vorderman, has recorded a video to share with her followers. Over the next few weeks, you'll see us pulling out all the stops to #SaveCLAPA, and this is just the beginning. To survive in a changing world, we will have to keep asking for your help, but I know that CLAPA's work is worth it. I know exactly what kind of difference it makes to people's lives, and that it's worth fighting for.
Please give the UK's only national cleft support charity a fighting chance. Share our appeal posts, share your story, and help me to #SaveCLAPA.
On mobile or can't see the donation widget? Click here!

Visit our hub to find out more
Share to your Stories on Instagram
CLAPA is a small charity dedicated to supporting everyone in the UK affected by cleft. Can you help us survive this crisis?
Donate to CLAPA