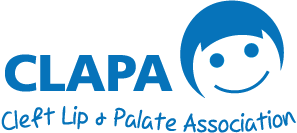 Eleanor's Story
Having been born with a cleft was completely normalised in Eleanor's early life.
"I've always had a really supportive family," she explains. "My mum was really good. She made sure having a cleft wasn't a big deal, but that it wasn't ignored either."
She considers herself quite lucky that her mum already had some awareness of cleft lip and palate before she was born.
"She was working as a dental technician, so she already knew people in that world."
Knowing clinicians and patients offered Eleanor's mum reassurance that her baby would be OK.
Though Eleanor doesn't remember her earlier treatments, she's been able to trace her cleft journey back through her mum's diaries.
"There were a lot of hospital visits," she recalls. "It's a lot to face when it's all new to you. I'd really like to volunteer in clinics one day to help reassure families."
Appointments, questions and concerns were all well-documented and looking back, Eleanor can see the positive approach of her mum to her cleft care.
"We used to make hospital appointments and treatments positive occasions," Eleanor remembers. "We treated it as mother-and-daughter time and made traditions out of it. There'd be a certain café we'd go to each time and things like that."
Eleanor, now in her early 20s, volunteers for CLAPA by helping to run Residential Weekends for young people born with a cleft. From adventure activities and team games to the opportunity to relax and have fun with others who have similar experiences, these weekends are aimed at tackling the isolation that can sometimes come with being born with a cleft.
Eleanor remembers her own experiences of attending CLAPA Residential Camps, one at eight-years-old and one when she was nine.
"They were such beautiful places," she remembers. "Having a cleft comes with difficulties and positives, and the residentials were definitely one of the positives."
"Volunteering has actually helped me a lot too…"
During these trips she understood the breadth of experiences of people affected by cleft for the first time. Meeting other young people of similar ages but with different backgrounds, she learned being born with a cleft can impact people in different ways and varying severities.
"I was so grateful," she explains. "The activities made everyone feel quite special but normal too. Everyone could drop their guard and have a good time."
Understanding that everyone's experiences are different has also allowed Eleanor to grow up appreciating for the positives in her life.
"I feel quite privileged that I was never bullied," she admits. "I think it's important to recognise other people haven't been so lucky and to try and help."
"Volunteering has actually helped me a lot too," she considers. "I struggled to talk about my cleft until I was around seventeen. Feeling different, I didn't want the attention but then I realised the only one struggling with [accepting my cleft] was me."
She has loved being able to meet the children and young people at the CLAPA residentials as a volunteer.
"They're incredible people and speaking to them is really amazing."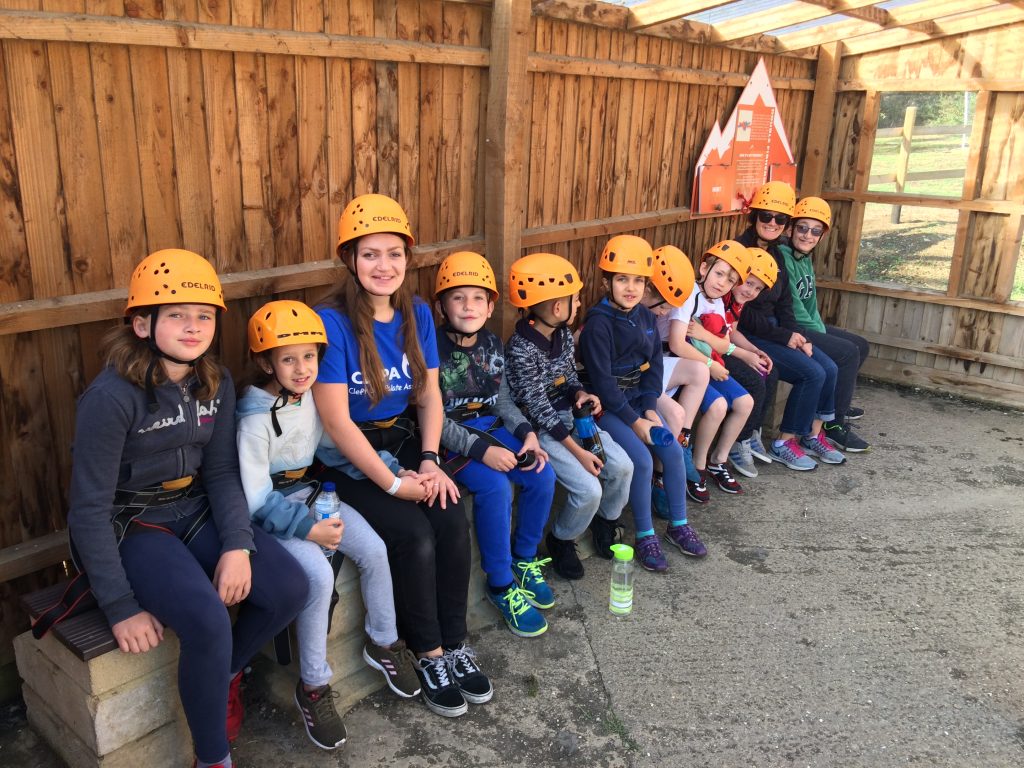 Before becoming a volunteer, Eleanor was a fundraiser for CLAPA too, running a half marathon in 2017. She first decided to start volunteering on an ongoing basis after graduating university.
"Having a cleft can be tricky at particular ages so I think it's good for the kids to see that you're happy and proud of who you are as an adult," she explains. "And it's nice for them to be able to ask questions."
Something she is often asked about is dating, an anxiety many of the young people she works with share.
"We can all relate, even with different experiences," she says. "Even though I'm completely happy with my appearance, things like dating apps are still a bit daunting but I think that's the same for everyone. I laugh questions like that off with the kids. I think it's good for them to see it's something they don't need to worry about."
Eleanor is really happy with the treatment she's had for her cleft over the years.
"The support available for adults is amazing. I really want more older people to know about and access that care. There are services in the NHS Cleft Teams that help so much with confidence – speech therapy, psychology – it's amazing."
Examining her own confidence today, Eleanor considers how being born with a cleft has influenced her life so far.
"I think growing up with a cleft definitely made me think about who I am and not what I look like," she admits. "Seeing these kids [whilst volunteering] still changes the way I see myself even now, and makes me think back to what I was like at their ages. It's quite enlightening."
"The trips with CLAPA are about bringing people together to tackle the isolation some people feel," Eleanor notes. "For me, volunteering has that same effect."
"I'm a very happy person and I wouldn't change having a cleft – I wouldn't be the person I am without it."
Thanks so much to Eleanor for sharing her experiences with CLAPA.
Do you have a story to share? Email us at

[email protected]

or submit your story HERE