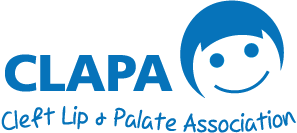 Speech Processing Research
Speech Processing and Articulation in children born with a cleft palate
We're looking for people to contribute to a new study, run by Lucy Southby at the University of Bristol, looking at speech processing skills in children born with a cleft palate, to see how it relates to how their speech sounds. The idea is to gain more knowledge about the speech development of children born with a cleft palate, and will help to inform how Speech and Language Therapists support them.
Approximately 50% of children born with a cleft palate (with or without a cleft lip) have some problems with their speech sounds at 5 years old, placing them at increased risk of difficulties with education and social participation when they start school, and later in life. This study will help us understand more about why some children have these ongoing speech difficulties and what might help them.
We are not looking for people to participate in the information gathering aspect of the research just yet, as the study is in development and has not yet had NHS ethical approval. Instead, we are looking for people to help Lucy by reading through the information leaflets to make sure they are understandable. These leaflets will have to contain a lot of information, and it will be extremely important that they are accessible to parents, to make sure they are fully informed about what taking part in the study would involve.
We are mainly looking for people with children who have already had their 5 year assessment, particularly if they had speech and language therapy. However, if you're willing to give up your time, we'd love to hear from you! All you need to do is read and fill out a short comment sheet! If you can contribute, email [email protected].