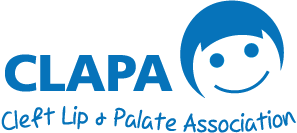 Research: How do people affected by Cleft lip or Palate adjust into adulthood?
A new study at the University of the West of England (UWE Bristol) is looking to explore the psychological factors that contribute towards adjustment (good or bad) in adults born with a Cleft lip and/or Palate.
Researchers at the world-leading Centre for Appearance Research are looking to interview adults aged 18 or over affected by Cleft lip and/or Palate.
Matthew Ridley is a researcher in cleft lip/palate from the Centre for Appearance Research, based at UWE Bristol. With the support of The Cleft Lip and Palate Association (CLAPA), and as part of a national programme of research entitled The Cleft Collective, Matthew has set up a study to ask adults to talk about their significant life experiences and events.
Matthew said, "Cleft lip/palate is one of the most common congenital conditions in the world, affecting one in 500-700 infants every year in the UK".
"Previous research has focused mostly on children and young people and considerably less so on adults. This is needed because understanding more about how adults with cleft adjust may have potential to inform interventions aimed at promoting positive outcomes in the long term (adulthood)"
Taking part in the research would involve speaking with a trained researcher over the telephone, for a maximum of one hour. Adults aged 18 years and above are invited to tell their story. The findings of the study will be used to inform treatment and support for those born with a cleft and their families, as well as future research.
To express your interest in taking part in this study, or to find out more information, please contact Matthew directly: [email protected]