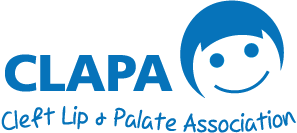 What is SLUMBERS?
We often ask our community to take part in research, and it is fantastic when we get to see the positive results of their participation! The early stages of research shape the results of larger studies into answers to the most vital questions. SLUMBERS liaised with parents of babies born with a cleft lip and/or palate, to work towards developing a larger study around the safest sleep-time routine for a baby with a cleft.
Before full studies are conducted, experts have a number of crucial choices to consider. They need to determine what the need is for the study – what needs to be discovered, who will the results help, and how will this influence our current understanding of the subject? They also need to find out how best to approach the study, selecting who to include, and how to measure their findings.
In order to approach these decisions, as well as many other considerations, the research process often requires a "feasibility study". This is the process of determining whether the study can actually be conducted, and creating a rough idea of how it may be best practised, through informed research.
The Side Lying and Upper airway Maintenance in Babies Requiring Surgery for cleft palate, or SLUMBERS study, is a feasibility study that CLAPA has coordinated with frequently during the research process.  The purpose of the study was to address the fact that general NHS guidelines for how babies can be put to bed to sleep most safely may not be the safest guidelines to follow for babies with a cleft lip and/or palate. This means that health professionals do not currently know the best advice to offer parents of babies with a cleft, to reduce the risk of SIDS (Sudden Infant death Syndrome) and other sleep complications and dangers. This study set out to lay the groundwork for a larger study that can answer the question of what sleeping position is best for babies with a cleft lip and/or palate.
The researchers from SLUMBERS asked CLAPA to find parents to consult with them, and thanks to your involvement, they will now be able to pursue this topic on a wider scale!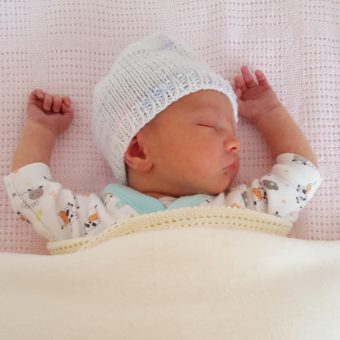 The Results
After asking parents and specialist nurses, the SLUMBERS Feasibility Study found that parents who were involved thought that a larger study would be helpful, for themselves and for other parents and carers of children born with a cleft. Both parents and health professionals involved agreed that "which is the best sleeping position for a baby with cleft palate?" is an important question that needs to be answered.
Following this study, further research into the question above has been shown to be necessary. The next step will be a type of research called a cohort study. This is a type of study in which participants are observed, and specific lifestyle details are recorded, over a set period of time. This allows researchers to collect information and observe trends that will hopefully help to move their study towards an answer to their chosen focus question.
In this case, this will involve monitoring babies from multiple UK centres. By measuring changes in blood oxygen levels during sleep, researchers will look for differences between sleeping positions. The study so far has suggested that around 260 infants would be needed to be certain which is the best sleeping position
What's next?
A grant application to the NIHR for SLUMBRS II (the full study), is currently being written and the investigation team will coordinate with CLAPA throughout this process.
If you're interested in being involved in future studies around cleft lip and/or palate, please look out for our research advertisements on our website.