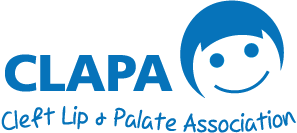 Rick – an in memorial pub crawl
Richard – a short history: 
Richard was born on the morning of 10th May 1976, with Pierre Robin Syndrome and we were advised that he would not survive to lunch-time, because he was unable to breathe on his own. As a final resort, he was sent to Queen Mary's Hospital for Children in Carshalton, Surrey, where he spent the first year of his life, apart from one period of time when he was at Great Ormond Street Hospital.
The first eight months were very difficult, as a common cold was a threat to his life, because of his breathing difficulties.  A tracheostomy was performed in early 1977 and from that moment Richard improved in health and development.  When he was five years of age the tube was removed, shortly before starting school.
Richard had a very happy school life throughout his childhood, made friends easily wherever he went and was popular, despite various operations to remedy a number of birth defects. His love of and ability to play sport was of huge importance in making him a popular member of his schools.
Academically he was no slouch either, obtaining three A levels and going to Exeter University to read Economics.  Richard died on 23rd April 1997, probably from an electrical surge to the heart, although no clear cause of death was ever found.  He was awarded a BA in Social Studies with Honours in Economics Post Obitum by Exeter, as he was only a few weeks from completing his degree course.
In August 1997, on the Bank Holiday Monday, Damien Honey and some of his friends met to take part in the Rick Parsons Memorial Pub Crawl, raising money for medical charities with a connection to Richard's condition.  This has continued every year since, with the result that a number of charities and hospitals have received thousands of pounds in donations.
The following is the programme Damien wrote for the 2011 celebration:
In April 1997, Richard Parsons tragically collapsed and died while practising with his cricket team just weeks before his finals and 21st birthday. His death was related to a congenital heart condition which he had bravely battled against throughout his life.
'Rick' had to endure several operations over the years and the fact that he spent so much of his time in and out of hospital was testimony to his courage and bravery. Partly as a result of this and partly out of recognition that Rick had just had the happiest 3 years of his life at Exeter University, his parents decided to make his funeral and memorial service a celebration of his life. In extension to this a few of us discussed how we would like to set up an event to honour Rick and raise money and I mentioned that the last time I saw Rick we had done a pub crawl around Guildford together. Everyone else said it would be a brilliant way for us to remember Rick in a way that he would have loved and appreciated – and so the 'Ricky P Memorial Pub Crawl' was born.
14 pub crawls on and we are still going and have raised nearly £8,000 for various charities, mainly CLAPA, Great Ormond Street Hospital and Saving Faces.
This year has been hugely successful and we have raised well over double our target, meaning that just over £1,075 will go to CLAPA. This takes us to over £16,000 raised over the 21 years of the pub crawl, shared between a number of charities, but I would estimate that we will have raised around £6000-£7000 for CLAPA over the years.
You can support the pub crawl, and find out more here