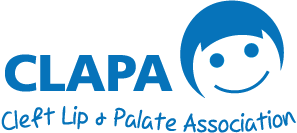 Survey: 16-18 Year Olds With a Cleft

Are you 16-18 years old and living in the UK? Were you born with a cleft?
Get a £10 Amazon voucher when you complete this questionnaire about your experiences. If you refer a friend (whether or not they have a cleft as well) and they complete the survey too, you'll be entered into a raffle to win another £100 voucher!
What's the Questionnaire About?
Matthew Ridley is a PhD Researcher at the Centre for Appearance Research (CAR, The University of the West of England) and a member of the psychology research team at the Cleft Collective (University of Bristol).
He wants to help young people born with a cleft like you to grow up healthy and happy with all the support you need – but to do that, he needs to find out what kind of support works best.
This questionnaire is all about resilience and how you cope with the challenges of everyday life. It will take around 20 minutes to complete.
Please note: Vouchers aren't automatically sent out, and will be delivered once we've verified you fit the criteria and have genuinely completed the survey. This may take a couple of days.
If you are interested, but are having trouble trouble accessing it, then contact: [email protected]