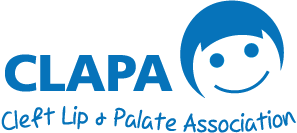 On Saturday 20th September Claire, Felipe (Claire's partner), Hannah, Elisha, Elisa, Lizz, Ed, Danielle and Ryan ventured out to an unusually quiet and chilly Gatwick Airport to take a 3 and half hour plane journey to an airport of the opposite temperature on an unknown island slap-bang in the middle of the Atlantic Ocean. We were greeted with fistbumps from the multi-talented Felipe and quiet hellos from everybody else. After check-in, the bonding began through duty-free, where we had an hour of free roaming, in which many pounds were spent on Superdry items. After some last minute seat swapping before we reached the gate, we boarded our plane which would whisk us away from the dreariness of England, to the unknown shores of the Azores.The flight was comfortable and very smooth; for Ed it was his second time on a plane and had no clue what was going on for the most part, which made the inflight entertainment even better than the existing Paranorman on a 6 inch screen.
Flying for a few hours without being able to move around much actually had its perks as we were able to get to know each other better, this is the time when Danielle and Hannah began their friendship, along with Elisa and Elisha (confusing, I know), for the people who had known each other for a few years, and for the people who hadn't met anyone before. We landed not long after 4pm local time and after a short trip through the humid air of Ponta Delgada, we passed through security and baggage claim, finally reaching our companions for the week, lead by Tania, along with two of the four Hugos, Tiberio, Diogo, Helena, Carlos (our driver), Sofia, Rita and Ruben, a wrestling enthusiast. We were all introduced and lead to our chauffeur driven minibus, which took us straight to the doors of our Hostel. Shortly afterwards, we were sent to our rooms to unpack and told to meet in a small outbuilding nearby, where we were told what would actually be happening this week, involving lunches and dinners at Tasca, a bustling little restaurant in the centre of Ponta Delgada, the capital of Sao Miguel. The dinner at Tasca was fish based, which didn't please the palates of some of our party, so we were lucky enough to be prepared some thinly sliced and fried potatoes with steak, much to our delight! This was our first real chance to get to know our Azorean partners, although one table was occupied entirely by Brits while the others were populated with natives. Among the tables was a piano, which would end up being the centrepiece of our dinnertime bonding, much to the other diners' annoyance…
So, onto our first full day in a new world. We woke up to the sound of aeroplanes and mad Russians trying to wash in silence, needless to say, their attempts were in vain as they woke me up early!. After a welcome shower, we left for breakfast in the canteen downstairs, where we were served a basic breakfast, which was all we needed. I was the first to wake up and so had the quietest breakfast ever with the sun shining through the huge doors to the garden. I was eventually joined by Ed, my roommate, and Lizz, followed by Claire and Phil, then Elisa and Elisha, then finally Danielle and Hannah.
After the hostel's breakfast (which was very nice- cereal, juice, bread, ham- all the good stuff), we met up with our newfound Azorean friends to explore the extensive gardens next to the hostel. Each of us paired up with someone from a different culture to our own and discussed things about ourselves such as what makes us happy, whereabouts we lived in our countries and general things like that. After this, we were provided with crackers and Sao Miguel's own fig jam (which is honest to God the nicest thing I've ever tasted… I brought some back home with me but quickly ran out of supply) at the youth hostel where we did a small presentation about our partners. Ice was broken.
Monday was when we all experienced one of the most beautiful places on the planet: Sete Cidades (Portuguese for Seven Cities), named due to the six extinct volcanoes situated inside one massive caldera. Climbing in the minibus through the fog, we reached the crater rim, next to an abandoned hotel, overlooking the blue and green lakes situated within the crater. After many selfies had been selfied and panoramas had been panorama'd, we were sent down into the crater to the water's edge, where we met everybody from the previous day, along with the third Hugo and Nelson, our guide for the day. Icebreaker (a game which helped us all to break the metaphorical ice between us) involved mass circular confusion and hand holding. We were then split into teams for our first Peddy Paper, a game where you were given clues to find locations around the location without using GPS, as this involved actual human to human communication! I was teamed with Ed, Diogo and a Hugo, and we had an hour to find as many of the locations on the list as possible. Well I'll cut to the chase, my team lost, only finding 2 locations, but we took the hour to explore the village on our own terms. Another short hop on the minibus took us to a picnic area next to Lagoa Verde, on the crater rim, where we had crates full of sandwiches and biscuits and cakes prepared by Miguel and Helena. We all ate and explored our surroundings, while Helena gave a mini Portuguese lesson. Next was a short but beautiful journey out of the crater to the coast, and onto our next location: Candelaria. Here was where we'd spend a few days preparing our performances relating to youth culture in the European Union. We spent the rest of that day working on ideas and playing table football, losing 95% of the numerous intense games.
Tuesday saw us wandering the streets of the city, followed by lunch at Tasca. While most of the Azoreans returned to Candelaria to prepare the evening's festivities, a few stayed and got to know us better while we taught them about England and how we don't use the Euro, much to Tiberio's surprise. That evening we crammed onto the newly crowned Bantabus, and headed back to Candelaria for an evening of Azorean entertainment, food, and midnight karaoke; along with a birthday cake for one of the Hugos!
Wednesday was the day that we were accoutred in our bathing suits, ready for our long-anticipated trip to Furnas; the volcanic lake and pool naturally warm through the magic of….well, nature. VOLCANOES! (Dormant, mind you!) The pool itself was amazing, if a little pungent with the thick smell of sulfur. After our much-too-short-for-our-liking swim in the pool, we dried off and hopped into the Bantabus, in need of some food. To our delight, we soon approached Furnas Lake and volcanic springs, where our hot-buffet of sorts was being cooked by none other than the ground (yep! that's right, a volcano cooked our food!!!) The comestibles were delicious, and definitely set us up for the rest of the day. Next came the intercultural night of the English, in the hostel's canteen. Danielle kindly set us up with some extremely patriotic bunting embellished with a small graphic of Wills and Kate (I don't think I've ever typed anything so typically British before in my life….) The night was a hit with everyone it seemed, the videos, games and music being real highlight.
On the Thursday, after spending the morning with our performance groups and having yet another lovely lunch at Tasca, we took to the streets and walked over to the docks where we were introduced to yet another Hugo (if you have never met one before, assume that all of them live on Sao Miguel island. You have a 99% chance of being right.) Hugo number 5 was our 'ocean guide' so to speak as he was the guy who told us where to look for our underwater friends because (if you haven't guessed already) we went whale watching! Many of us had only seen such breathtaking sights of dolphins jumping before on the TV in films like Titanic, so the sights we did end up seeing blew us away. The boat took us Brits out quite far from the island to get further snaps of the beautiful place. Slowly, the boat hummed to a stop and we all sat in awe, gaping as we tightly grasped our cameras and phones and vigorously clicked our shutters, not wanting to miss anything. After a few hours on the boat, we sailed back to land to go to Tasca again. Whilst at Tasca we had one of our little karaoke sessions using Ed's iPhone, some speakers and the piano provided (which Danielle so beautifully played.) After having eaten we listened to a talk from a professor about human rights, which was slightly informative, if a little angering for some members of the group after hearing certain things. To cool off after some heated debates, we headed out to a coffee bar where we all drank Kima (an Azorean beverage which is probably the nicest thing on Earth- next to pineapple Fanta). This ended up being yet another late night but completely full of entertainment, emotion and fun.
THE LAST DAY! *cries* We all walked with heavy hearts as we went over to the canteen to have our hostel breakfast for the final time. Determined to make our final 24 hours a red-letter day, we readied ourselves for our presentation (in which Claire and Danielle spoke brilliantly) all about the charity, how clefts affect people and how CLAPA  has helped Danielle. Tears were shed which soon changed to laughter when we got into our performance groups for the penultimate time. Which brings us to our performances: much to the nervousness of almost everyone, we practiced our parts ready for the make-shift stage. Presentations ranged from diversity, to discrimination and were extremely enjoyable to watch and take part in. Looming ahead was the dreaded final evaluation. Everyone sat in a circle in the restaurant we had become so accustomed to and not for the first time that day, tears were falling like leaves in Vallombrosa. I can't think of a better way of putting what we were all feeling at this moment than Ed, "The people from the Azores are just as beautiful as the islands themselves." As we went round the circle, each of us saying a few words, I couldn't help but feel that we'd all changed in ways that were impossible to put a finger on. I know that sounds cheesy, but the Azores for many, if not all, of us was a life-changing experience, one that's seared on to our hearts and that we'll remember for a lifetime. As we left Tasca for that very last time, we walked through Ponta Delgada to the waterfront, and with another late night ahead of us we drank Kima and laughed watching the harbour water glimmer and glisten, reflecting the lights of the cafes. Finally we clambered into the bantabus, 'Son of Jamaica' (the anthem of the trip) blasting through Carlos' speakers and we travelled back to the hostel. Our heads hanging both from fatigue and the sadness of leaving, we went to bed with our alarms set for the bright and early time of 5am for our flight.