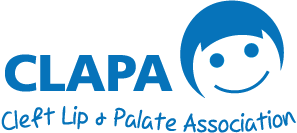 Reef Television are looking for contributors to participate in a BBC documentary exploring identity fronted by a well-known disabled artist and an internationally renowned photographer.
Both presenters will explore the relationship between image and identity and what we mean when talking about beauty. Both are fascinated by the ability of the photographic medium to challenge people's perception of this subject and  want to present a broader and richer notion of what image and beauty actually means to us all. We would like to talk to people who have a disability or have suffered some trauma or accident that has altered their appearance, or it could be someone who's struggled with the way they have looked all their lives. If you are interested in discussing this subject further and might be willing to be part of this film please contact Cat Dixon at [email protected]. The well-being of those who agree to take part will be treated as paramount.
CLAPA was approached to advertise this opportunity to our community of adults affected by cleft. Please get in touch with the contact directly if you are interested.