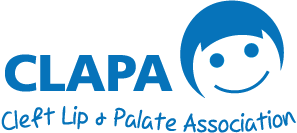 Research Advert (Yorkshire and the Humber): Exploring young adults' experiences of growing up with a facial difference
Exploring young adults' experiences of growing up with a facial difference    
Are you a young person aged between 18 –25? Do you identify as having a facial difference? Do you have a story to tell about your experiences of growing up?
Growing up with a facial difference is a unique experience and there is a common misconception that growing up slightly different is only full of challenges. Researcher Samina Kiran Tariq from Manchester Metropolitan University  has put together a new study to explore not only the challenges but also the positive experiences involved in growing up with a facial difference, such as a cleft.
This new study is designed to hear from people in Yorkshire and the Humber region and listening to you tell your own, personal experiences; what was good, what support has helped you? The study will examine how growing up with a facial difference has contributed to the experiences that have made you the young adult you are today.
If you're interested and are based in Yorkshire and the Humber, and would like to find out more about taking part, you can contact Samina to set up a 1-2-1 interview. For further information about what to expect if you choose to participate in this study, please read more here.
PLEASE NOTE: Once the study has the required number of participants no more would be accepted, so do please get in touch ASAP if you'd like to take part.
If you are interested in participating in this study please email the Researcher Samina Kiran Tariq: [email protected]