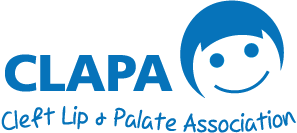 My Volunteer Story: Maria Blackhurst
Maria Blackhurst, wife to Paul, mum to Jake and Lily, primary school teacher, parent contact, CLAPA volunteer and Happy Faces Lancashire organiser. No, I am not super woman, I just multi task with style!
I have been a volunteer for just over a year now and a parent contact for seven months. The first thing I did as a volunteer was set up Happy Faces Preston, which then became Happy Faces Lancashire. We had our first meeting in May 2012 and three families came, a great start! Since then I have tried to have monthly meet ups. I keep to the same play centre as they generously offer our group a discount and are within walking distance of the train station and bus stops. They also have good cake!
I am not going to pretend it has been an easy road. I expected the group to flourish straight away, it has taken time. At some meetings it was just me and one other family. I am now prepared more for members to cancel at short notice and I myself have had to cancel due to surgery dates. At one point I was thinking of ending the meet ups, but my persistence of asking members what they wanted finally worked.
I have now arranged a meet up for older children at a bowling alley. I also ask those coming to the play centre what time they would like to meet up. Of course I am jealous of other groups who have lots of members attending, but this group seems to prefer to use the Facebook site for support. We also cover a very large area, some members being over an hour and a half drive away from Preston.
Our last meeting was the best attended ever. It was also our first birthday. Long may we carry on.
My other role as a volunteer involves giving presentations to midwives and health visitors. My local university has a school of health and I approached them about giving cleft presentations. I emphasised I was free! I was very nervous about my first presentation, but Claire came for moral support. I have since given three more and been booked for another four. I show a power point, bottles, sleep positioners, photographs and a food diary. I talk about my own experiences and then take questions. The whole presentation usually lasts half an hour. The lecturer I have made friends with will hopefully be attending the conference in October, to make herself more cleft aware.
I have been surprised by some comments. One midwife of 26 years had only ever seen one cleft baby. Others have also been shocked when I discuss late diagnosis.
The last comment leads me to helping families as a parent contact. It's great when all you have to do is pass on a cleft nurse contact, but sometimes it can be very emotional, especially if you are aware the family concerned need help as soon as possible. You have to keep in the back of your mind that you can put the family in contact with people who can help and to hear or read those lovely words, 'thank you,' is the best reward you can receive.